Getting There: Depends on where you are flying from. For us, coming from Atlanta, USA, it was Delta through Paris. There was an Air France through Paris, which ended up being a headache for our friends, as they had to check their bags (again) in Paris, and almost missed their flight.
We stayed in Abu Dhabi and drove to Doha through Saudi Arabia for the first couple of World Cup matches. But what was supposed to be 4 hours by road, took us 7 to 8 hours, because of the 7 Saudi checkpoints we had to go through.
Using Fly Dubai to Doha was a better way to go, but too bad we did not discover it sooner. There were flights every other hour daily.
Staying in Touch: On arrival, all visitors with digital Hayya cards (visas) were given a free SIM card for the duration of their stay. This allowed us to stay connected while in Qatar and browse the internet
Where to Stay: A hotel like the Hampton by Hilton in Doha runs about $600 a night. This was obviously due to the world cup, an event that's irreversibly transformed so many towns and cities around the country, but hotels were scarce, which in turn drove the prices up. So we stayed in Doha for only a couple of nights but opted for Abu Dhabi (which celebrated 51 years in 2022), that offered more options and whose prices were much more reasonable.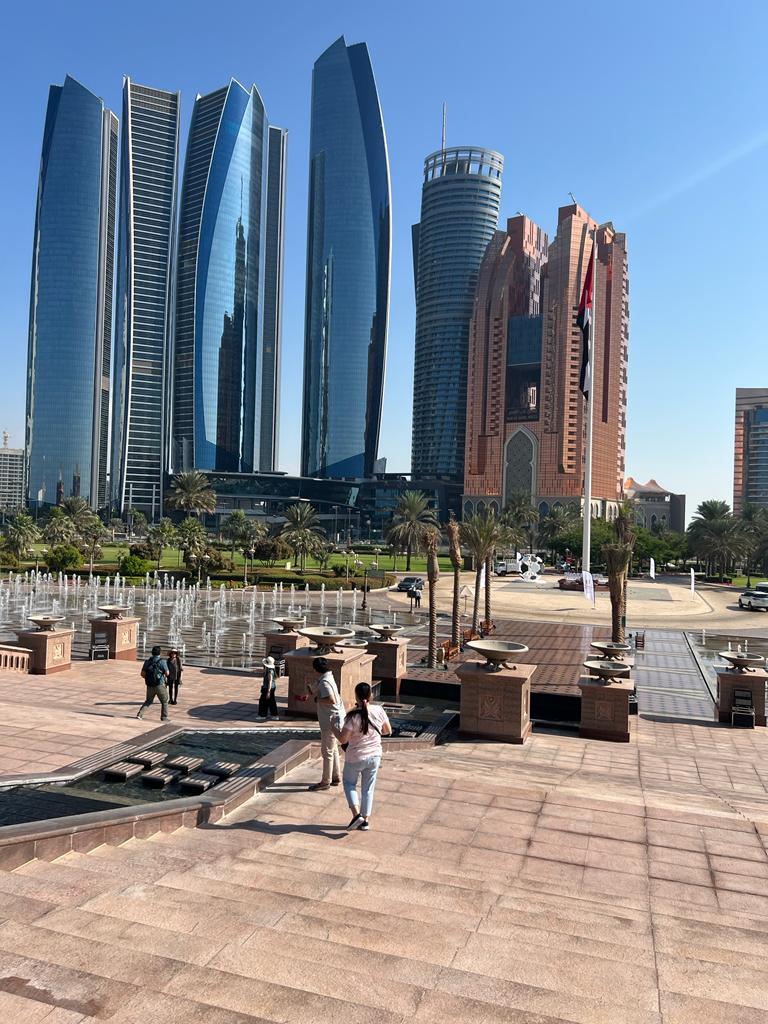 Getting Around: Doha, is smaller than Abu Dhabi, and there were easily accessible means of public transport such as taxis, Uber, Lyft, and buses. The Metro was the most convenient way to get around the city. During the World Cup, the metro and buses were free of charge. English was the language outside of Arabic that was the most spoken.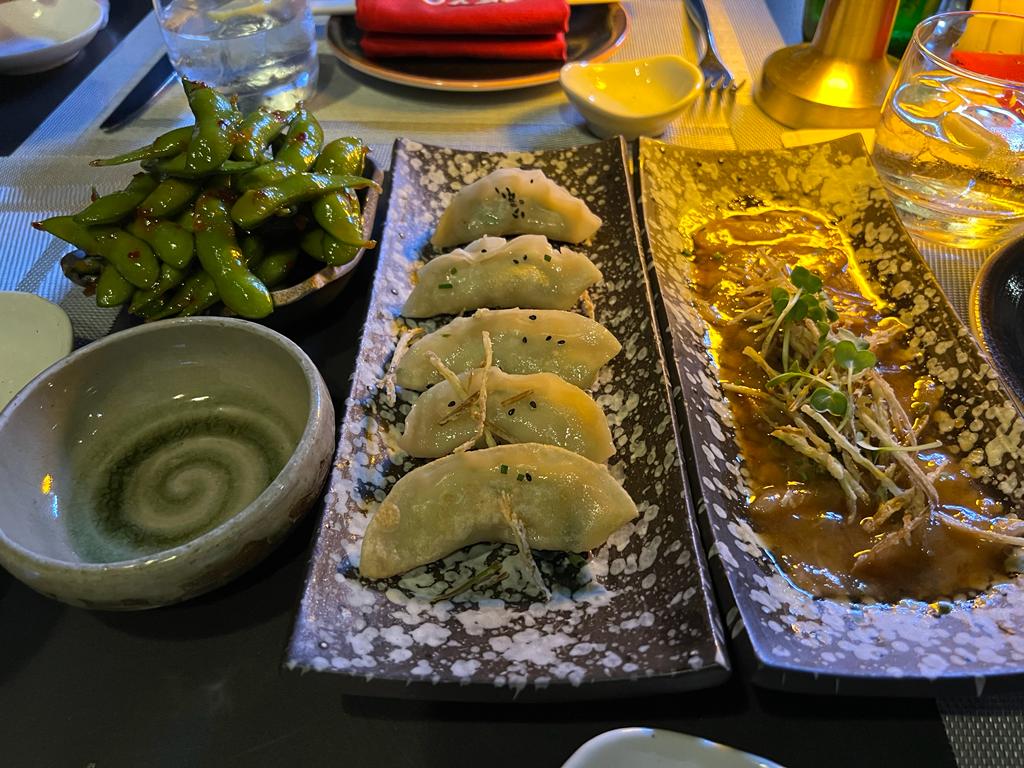 What to Eat: You have a diversity of meal choices from around the world. Apart from Qatari, there were Middle Eastern, Asian, and other international cuisines. In terms of politics that they talk about, the Palestinian Cause was front and centre. Several news outlets tried to get our views on the matter.
Shopping & Sight-Seeing: The main activities to see were the World Cup events in Doha. Souq Al Waqif is where the fans congregated, ate, sang, shopped, and danced in the colours of their countries.
During the World Cup, the FIFA Fan zones are both wonderful places to bond with other fans. There were also some concerts and DJs played some fun music after the games and we danced our behinds off.
It was nice to see soccer stadiums and how unique they all were, especially the one that is made of shipping containers. Surprisingly no one talked about the organization in terms of being forward-thinking and environmentally conscious in that Qatar will only keep 3 of these stadiums, and recycle or donate some to other countries.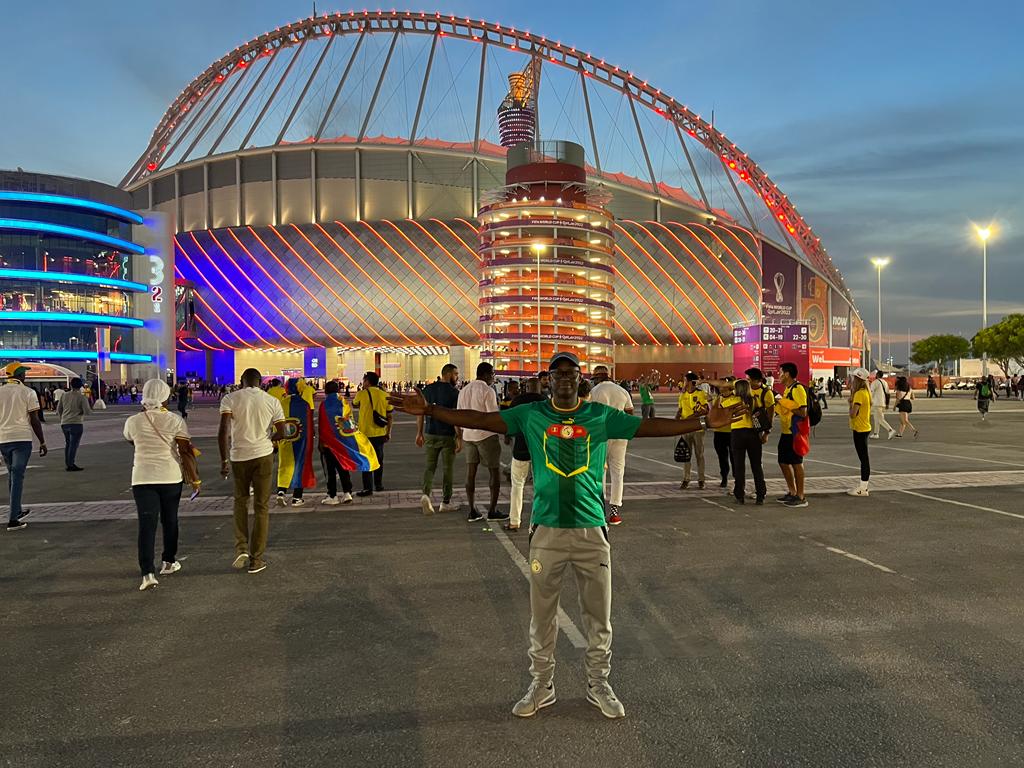 You can also explore downtown Doha, the beach, the Souk (market), or the Museum. You can through a day by spending between the equivalent of $20 in Qatari Dirham to thousands of dollars if shopping is involved.
Biggest surprise about the country: 50 years ago, this country was a desert and looking around, and seeing how much they were able to build in such a brief period is mind-boggling. The other thing that absolutely surprised me is how graceful the Qataris were after the loss to Senegal, almost everyone we came across was congratulatory and asked to take pictures with us.
Qataris, in my opinion, are the friendliest people I have come across. The place was very secure, and I did not see armed soldiers patrolling the city. They were proud of their sociability and seemed to intentionally strive to make soccer fans experience the best World Cup – and they succeeded! – and this suggests that the trend to avoid serving alcohol during the tournament may become entrenched in future.
Read More: The economics of hosting a World Cup and the decision that led FIFA members to award the 2026 tournament to USA/Canada/Mexico over Morocco.
A guest post by a fan of the Lions of Teranga