Kenya's third-largest bank group Co-operative (Co-Op), which is listed on the Nairobi Securities Exchange, has entered discussions to acquire 100% of Jamii Bora bank.
Co-op Bank has an asset base of Kshs 450 billion (~$4.5 billion) and 15 million customers while Jamii Bora has assets of Kshs 12.5 billion (~$125 million).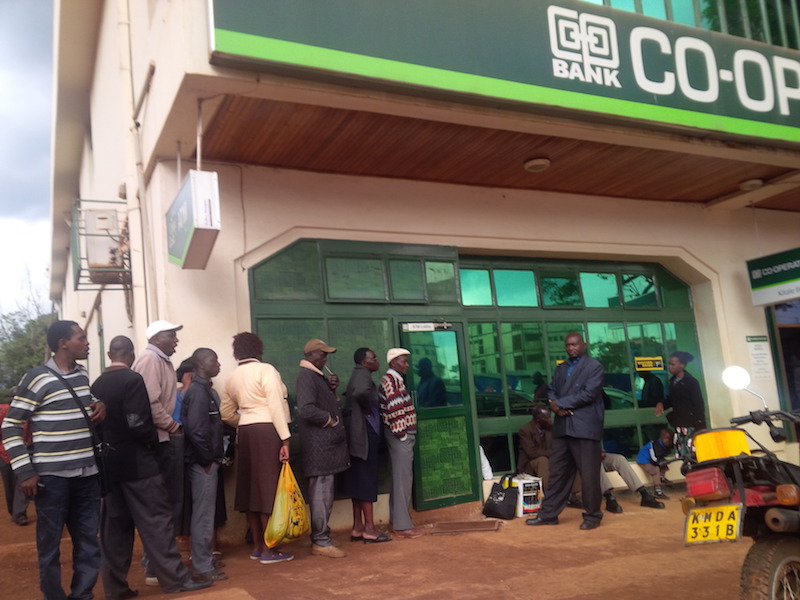 Jamii Bora's assets have been on the decline and it is ranked number 36 by asset size with about Kshs 5 billion of deposits and Kshs 8 billion of loans at last reporting. Three years ago it was to raise $12 million from Equator Capital Partners and Progression Capital Africa, and early last year Jamii Bora was linked to being acquired by CBA, but that appears to have been shelved after CBA merged with NIC.
It is owned by Asterisk Holdings, Equator Capital Partners, Jamii Bora Scandinavia, Catalyst JBB Holdings, Nordic Micro Cap Investments (PUBL-AB), has 650 other shareholders and the CEO owns 1% as the largest individual shareholder of the bank.
Jamii Bora had made a few unfortunate forays in the corporate space, and became the largest shareholder of a restructured Uchumi, with about 15% ownership. It also got swept into the Kenya Airways debt for equity swap.
Jamii Bora has about 350,000 customers and with 17 branches. It has a strategic niche with micro, small, and medium enterprises offering LPO financing, lease finance and trade finance services as well as training and meeting space to business owners at its headquarters in Kilimani.
EDIT Aug 7: The Central Bank of Kenya approved the takeover of 90% of the capital of Jamii Bora Bank by Co-operative Bank of Kenya, effective August 21, 2020.
EDIT Aug 25: Co-operative Bank announced the completion of its takeover of Jamii Bora which will now operate as Kingdom Bank. The Kshs 1 billion deal approved by the CMA and Competition Authority involved the transfer of 224.1 million Class A shares of Co-Op Bank to acquire 90% of Jamii.