EDIT October 22 2019:  NCBA Bank Kenya has been listed on the Nairobi Securities Exchange.
Listed financial services group, NCBA Group PLC, has listed 793.8 million new shares on the Nairobi Securities Exchange following the merger of NIC Group PLC and Commercial Bank of Africa Limited (CBA) earlier this month. pic.twitter.com/eHgAoLMCcB

— NSE PLC (@NSE_PLC) October 22, 2019
The additional 793.8 million new shares belonged to owners of CBA Group including members of the Kenyatta family and billionaire businessman Naushad Merali with listing status opening the owners of the additional stock to public scrutiny. The new NCBA shareholders include the Kenyatta family who control about 13.2% of the new entity, a level of ownership that slightly surpasses the 11.75%  stake that the family of the late Phillip Ndegwa.  
EDIT October 1, 2019:  The merger of CBA and NIC banks became official today (Oct 1)following the receipt of final approvals from the Central Bank of Kenya and the National Treasury last week. The new entity will be called NCBA Holding company with NCBA Bank Kenya being the banking entity for the two banks who will spend this month harmonizing their different systems
Phase two will entail the consolidation of their bank entities in Tanzania, Uganda and Rwanda, while a new brand identity will be unveiled later.
Jan 31, 2019: The boards of NIC and CBA have agreed to the merger and provided further details of the deal in Nairobi.
The proposed merger will be executed through a share swap, with the 34 shareholders of CBA exchanging their shares in CBA for new shares in NIC, which will remain a publicly listed company quoted on the Nairobi Securities Exchange. #Merger2019

— NCBA (@ncbacare) January 31, 2019
#Merger2019 pic.twitter.com/IxSJCBzscn

— NCBA Bank (@NCBABankKenya) January 31, 2019
Dec 6, 2018: The boards of NIC Group and Commercial Bank of Africa have announced preliminary plans to merge. This follows talks that had been reported as far back as January 2015.
The move is driven by a need to consolidate capital and liquidity with new technology opportunities to provide more services to customers and grow returns for shareholders.
The merger of the eighth and ninth largest banks in the country will result in a banking institution that will be the second or third largest by assets, behind KCB and Equity.  As of September 2018, NIC and CBA had a combined asset base of Kshs 443 billion ($4.3 billion) and Kshs 9.3 billion in pre-tax profits.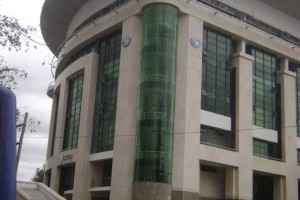 CBA is already the largest bank by customer numbers thanks to M-Shwari, its partnership with Safaricom's M-Pesa that had over 21 million customers last year.
More details will come later and NIC is listed on the Nairobi Securities Exchange.