Roblox Corporation will list on the New York Stock Exchange as RBLX.
How much do we know about Roblox? Kids spend hours on it every day, but do they how Roblox works and the numbers behind it? Take a peek into the IPO prospectus for Roblox.
About Roblox:
Founded in 2004 by David Baszucki and Erik Cassel. Today, Baszucki is the CEO and second-largest shareholder with 12% behind Altos Ventures that has 21%.
The company has eight classes of stock some preferred, some convertible and more restricted share units have been granted to employees in the IPO.
Numbers:
The company had $489 million revenue in 2019 and $589 million in the first nine-months of 2020. $409 million (70%) of its revenue is from US/Canada, 17% from Europe, with Asia-Pacific adding 8% and the rest of the world is 5% (28.2 million).
The company has $1.49 billion assets, 801 million of which is in cash.
It lost $86 million in 2019 and $205 million in the first nine-months of 2020. It has carried forward accumulated tax loss credits with the US government of $162 million and $54 million in the state of California.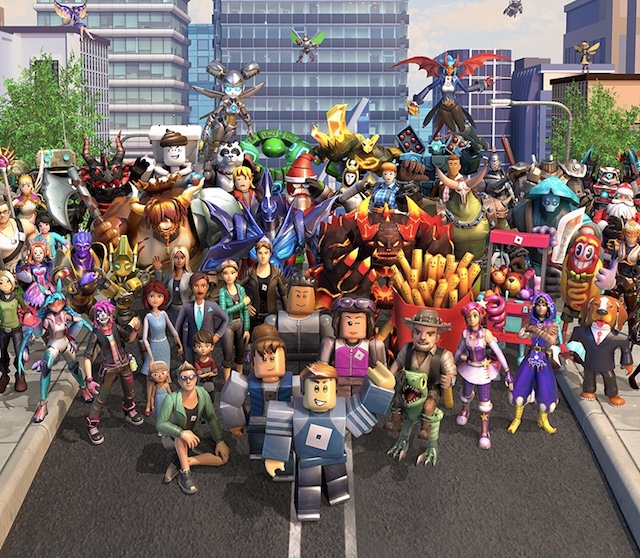 Users & Experiences:
Key attractions that draw users to Roblox are unique identities, interaction with their friends, low friction (easy to join) and the variety of 3D experiences easily accessible on most devices whether they run on iOS, Android, PC, Mac, Xbox, Oculus Rift etc.
Most experiences are free and users can then purchase others such as clothing and avatars. Users do this using 'Robux' which they purchase with a credit card, subscriptions or one-time mobile payment (such as with M-Pesa), and use the Robux is to access digital items such as avatar and features.
The user base is currently 51% male and 44% female, with 72% of uses using mobile devices. Geographically, 33% of users are in the US /Canada, 29% in Europe 15% in Asia and 22% in the rest of the world. The Roblox business case going forward depends on growing internationally, particularly in Europe (Germany & France), and Asia (South Korea). Also, in February 2019 they entered a joint venture with Tencent to use the Roblox platform in China and Roblox owns 51% of the JV.
Users aged 9-12 years are 29%, under-9s are 25% and 13-16 are 13%, while 14% of Roblox users are over 25 years. They hope to grow the over-13 crowd as they have a higher propensity to spend on content.
During Covid-hit in 2020, active users have gone up from 18 million in 2019 to 31 million by September 2020 from 180 countries. On average, people spend 2.6 hours per day on Roblox.
Operations:
Roblox has 18,000 servers in the US, Europe and Asia that handle 10 million requests per second.
Users are able to draw from a library that has 18 million experiences and the company uses machines and 1,700 humans to moderate this content.
Developer Program:
It has 7 million developers and 960,000 of them earn on the platform. Developers can build in their native languages and machines translate the content into 11 languages including English, Japanese, Korean, Spanish, Chinese, German and French.
Creators receive 30 % of revenue from the creations while developers receive 70% of Robux spent on their experiences. In the nine months to September 2020, developers earned $209 million up from 72 million in the same period last year. 1,050 developers earned $10,000 or more and 250 earned more than $100,000 in Robux.
If they want to cash out of the developer exchange program, the rate is one Robux is equivalent to $0.0035.
Advisors:
Underwriters of the IPO are Goldman Sachs, Morgan Stanley, J.P. Morgan, Allen & Co, Bank of America, and RBC.
The auditor is Deloitte while the firm of Wilson Sonsini is the legal counsel.
Edit: In January 2021, Roblox issued 11,555,553 shares of Series H convertible preferred stock to certain institutional accredited investors in a private placement at a purchase price of $45.00 per share for aggregate gross proceeds of approximately $520 million. There was no underwriter or placement agent used in connection with this sale. The shares acquired by such investors will be registered for resale in connection with the registration statement of which this prospectus forms a part.
More via CNBC:
By raising some money before going public, Roblox was able to pad its balance sheet and preserve the ability to bring in more capital through a secondary sale later this year.
Roblox had been considering a more traditional IPO, but tabled its plans last month after DoorDash and Airbnb popped on consecutive days, leading to concern that the company risked leaving too much money on the table.
Because it's not doing an IPO, Roblox no longer requires underwriters. Goldman Sachs and Morgan Stanley will stay on as financial advisers, but JPMorgan, Bank of America and RBC Capital Markets were removed from the filing.
To be continued.