This month saw Family Bank open a branch in Eastleigh, its 92nd in the country. Family is one of the pioneers of paperless branches and had opened another branch in December near the large Wangige market to serve traders. Eastleigh is an important cog of Kenyan supply chains and is estimated to have the second-highest density of traders, second only to the Nairobi CBD. Despite advances in mobile transfers, small traders are still heavy users of cash for transactions.
Then today Diamond Trust announced the consolidation of six branches that are adjacent to each other: Oval and 9 West (both to Westgate), Eastleigh to Madina Mall, Garden City to TRM mall, Jamhuri Street (to Malindi) and Kago Street (to Eldoret). The bank asked customers to continue using alternative channels while staff will be redeployed to other branches and business units.
We can probably expect to see more branch consolidations or closures as two groups KCB-NBK and NCBA (CBA & NIC) continue to refine their new operating structures. CBA and NIC did some closures last year.
When KCB announced their third-quarter 2020 results, they shared some interesting details about branches and the march to digital. KCB branches did 2% of transactions in Q3 2020 compared to 5% the previous year. Also, there was a 16% decline in transactions done per day by branch tellers from 60 to 50, while customers did 43% fewer transactions (5.8 million compared to 10.2 million) than in the previous year. KCB customers did 77% of their financial transactions on mobile phones, 17% at agents / internet / point of sale (cards), and 4% at ATM's. More ATM's now accept cheque deposits, not just cash, and also act as 24-hour M-Pesa agents.
The Central Bank of Kenya's Supervision Report for 2019 shows KCB with 203 branches, followed by Equity with 171 (and 12 sub-branches), Co-op Bank 152, Absa 107, Family had 92 in 2019, NBK 78, and Diamond Trust 70. Between 2018 and 2019 there was a drop of 16 branches from 1,505 to 1,490 with 7 of them in Nairobi that ended 2019 with 593. NCBA has 37 branches but serves the largest number of bank customers in Kenya by far, 31 million thanks to M-Shwari, its partnership with Safaricom.
Outside the country, there is growth as Kenyan banks operate 316 branches in the region, up from 207. They are led by Equity that has 44 in DRC and 39 in Uganda,  Equity has a total of 116, followed by Diamond Trust with 68 (36 in Uganda, 28 in Tanzania, 4 in Burundi)  and KCB with 60.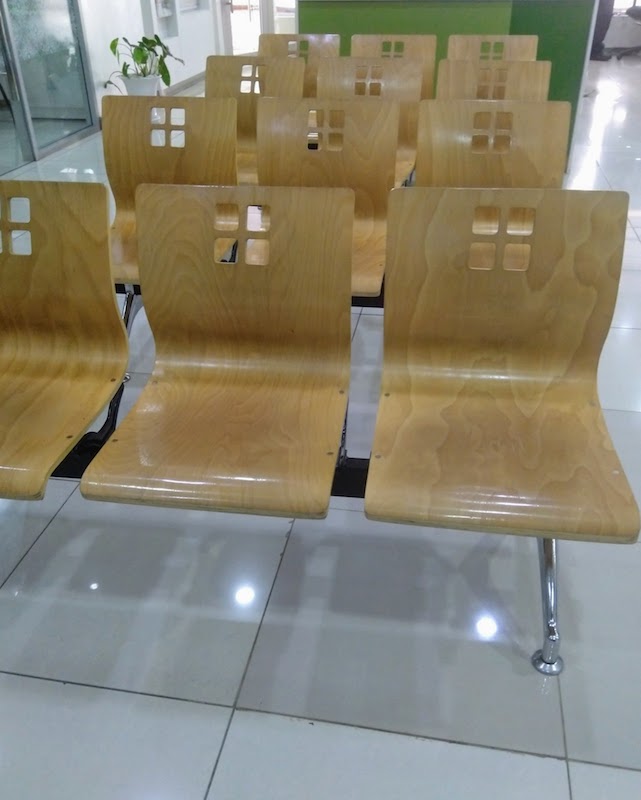 During Covid-19, foot traffic has reduced at malls, offices shopping centres and bank branches. This has also been due to the growth of online shopping that has taken off exponentially, and many facilities now have dedicated desk and parking spaces for motorcycle delivery riders.
No sign yet of banks moving to share branch spaces with each other but there is less need for banks to be on the ground floor of buildings, which is usually more costly. Also, shopping malls tend to have a banking floor (top of Garden City mall) or ATM corner where several bank services are grouped.