Banking seems to have gotten over the shocks of the last two years, going by the outlook of Absa Bank Kenya. The bank released its 2021 financial results in Nairobi today and signalled a recovery with a resumption of dividend payouts similar to pre-Covid times.
The bank recorded assets of Kshs 429 billion and pre-tax profit of Kshs 15.6 billion for 2021, up from Kshs 5.6 billion in the previous year. Its deposits of Kshs 269 billion and loans of Kshs 234 billion had grown by 6% and 12% respectively. Absa Kenya will pay a dividend of Kshs 1.1 per share to its shareholders, equivalent to a sum of Kshs 6 billion or 58% of its profits. This comes after a dividend freeze last year in which the bank had rescheduled 30% of its loan book to accommodate its customers whose business and lives had been affected by the Covid-19 trade disruptions.
Absa Kenya Managing Director, Jeremy Awori said that 95% of the rescheduled borrowers had since resumed making loan repayments and the bank was able to lend another Kshs 128 billion in 2021.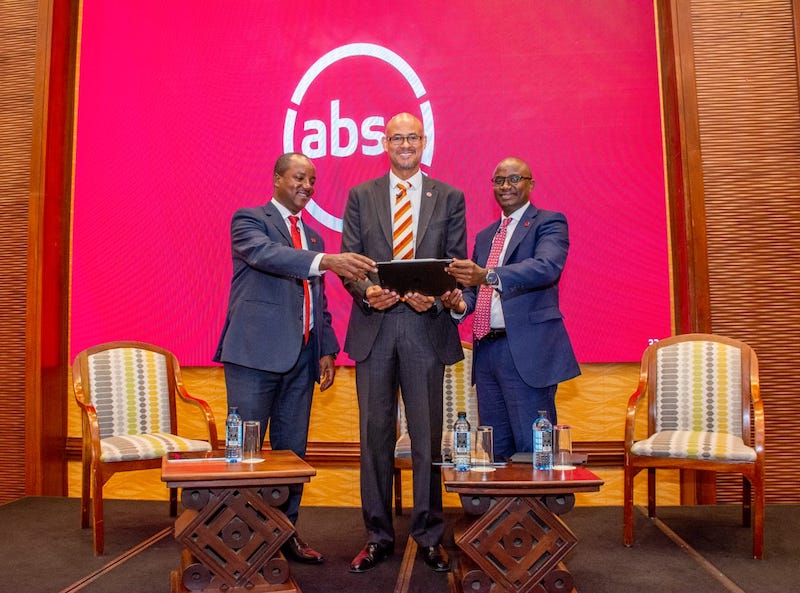 The bank grew income by 7% to Kshs 37 billion and impairments decreased by 48% to Kshs 4.7 billion. The results were booked without the weighty exceptional items as it has completed the separation, rebranding and transition exercise from Barclays Kenya to Absa Kenya.
Chief Financial Officer, Yusuf Omari said the bank had strong capital and liquidity ratios and was in a good position for 2022 and onwards. He added that the capital position is stronger than in pre-Covid times, and the bank's bad debt ratio is now at 7.8% compared to the Kenya banking sector average of 13%.
Awori said that the country's GDP was on the rebound and services, notably tourism, were expected to recover with the removal of travel and quarantine restrictions that had kept business people, tourists and other nationals from visiting the country. There was however caution given the ongoing conflict in Ukraine following the invasion by Russia and which is expected to drive up food and fuel prices across the globe.
Chief Strategy Officer, Moses Muthui said that the last five years had been about growing revenue, driving transformation and bringing down costs. He added that with the separation done, Absa could focus on further diversifying its retail products, growing business banking, and building a regional powerhouse in corporate and institutional banking.