On Thursday, November 8, the board and management of Cytonn Investment had a session with investors at the end of a weeklong series of meetings. Present at the cocktail were managers and directors of different Cytonn companies, a few hundred of the 3,500 Cytonn investors and a team from principal partner Taaleri Africa.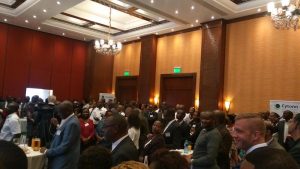 Prof. Daniel Mugendi, the Cytonn Chairman, spoke of East Africa's attractiveness to investments as he thanked the management for growing the relationship with Talleri, which had just resulted in them investing a further Kshs 2 billion in real estate projects with Cytonn as well an interest to buy 20% of Cytonn in an IPO, which the board supported.
Cytonn has several arms including real estate, education, hospitality, asset management (Seriani and Cytonn Asset Managers are being merged next week), high-yield solutions, and a diaspora office run from Washington DC. Edwin Dance, the CEO of Cytonn said that funds raised from investors (minimum Kshs 1 million) are primarily (~70%) put into the different real estate projects such as the Alma, Taraji, The Ridge, Newtown (1,000 acres) and RiverRun which are run as independent special purpose vehicles (SPV)] with their own boards and reporting structures.
Dande said Talleri was the first institutional investor to commit to Cytonn as he also saluted some of the early investors and supporters of Cytonn, including the Chairman, who came on board even as its founders were embroiled in a bitter tangle with their former employers.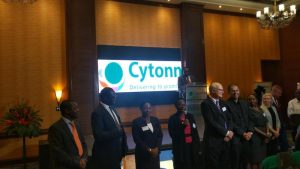 Kati Salo, a risk specialist with the Taaleri Africa team said they had exited the Amara project successfully and were now back to do more investments with Cytonn and had signed with The Ridge, taking their investment to Kshs 5 billion. She added that they were impressed with the team who had also given them access to management, clients and advisors and had decided to take a stake in Cytonn in the planned listing of the company.
Earlier this year shareholders of Cytonn had approved a listing of the company and, going by the amended resolution, this may not necessarily be on the Nairobi Securities Exchange's GEMS segment.