Asoko Insight has published an interesting review of flower farms and the floriculture industry in Kenya showing trends for the region and new markets for what has been a steady export for the country. It is Interesting that the Netherlands is considered the world's largest producer of flowers with a 45% of the export value, followed by Colombia 17% and Ecuador 10%. Kenya has 9% of the global flower market, far ahead of Uganda and South Africa in Africa.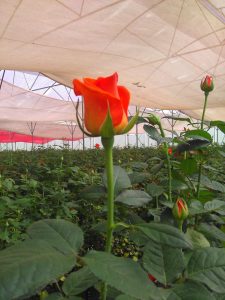 Export-oriented: Kenya flower exports earned $813 million (Kshs 81 billion) in 2017 according to Kenya's Horticultural Crops Directorate and these are growing at 11% per year. Kenya's 2018 economic survey has these cut flowers, 160,000 tones of them representing 71% of horticultural earnings; much larger than vegetables and fruits at Kshs 24 and 9 billion, respectively. Most flowers are grown for export, while 

domestic demand is but a small fraction that comprises purchase of low grade products. 

Producers: There are 236 companies actively growing flowers, 24 are large, and these include Oserian Development, James Finlay, Carzan, Primarosa, Vegpro Group, AAA Growers, Mount Elgon Orchards, Flamingo, PJ Dave, Kariki, and Timaflor. Producers need certification to break into export markets

 and sell at premiums. L

arge farms market their flowers to sister companies and contract smaller farms who also have the option of using international wholesalers.

Netherlands: FloraHolland is the largest flower auction in the world and has historically Europe has been the main destination of Kenya's horticultural trading, but the report  mentions that some large Kenyan producers are bypassing the Dutch auction system, directly supplying bouquets and loose flowers to large Western retailers such as Walmart and Tesco who focus on delivery, reliability, and traceability, not just price. 

Primarosa was recently in the news pushing for the Kenya floriculture industry to

set up its own flower auction

.

Ethiopia:

The report also compares the floriculture industry of Kenya and Ethiopia which has been in the news due to the long-running Karuturi versus Stanbic bank case which has highlighted that some flower farms are

shifting

 their floriculture interests and investments to Ethiopia where there are less labour (union) and tax issues in production. Kenya's flower exports in 2016 were $690 million compared to $190 million for Ethiopia. 

That said, it has not been smooth sailing for Karuturi in Ethiopia

so far

.  
Read more in the Asoko report (PDF) on Kenya's floriculture industry.