Technology will continue to offer great opportunities for millions of unbanked people including groups of women, Muslims and governments in Africa, Middle East and South Asia (MEASA) and new companies who design financial services in these space.
These are the findings from a report by the Economist Intelligence Unit that was sponsored by the Dubai International Finance Centre which highlights that: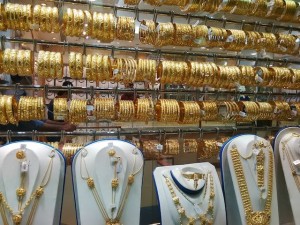 Findings Gaps in financial services present an opportunity for financial companies—both traditional and non- traditional players.
Overcoming a strong preference for cash in the MEASA region will be imperative to move towards a cashless economy
Blockchain has the potential to change the financial architecture in MEASA, particularly for banking.
New business models are being developed to reach the "missing middle" of retail investors and medium-sized businesses.
In Islamic finance, the approach is shifting from "sharia-compliant" to "sharia-based"
Governments and regulators have a crucial mandate to drive financial innovation.
It notes that there is a prevalence to use cash in the three continents (to receive wages, pay school fees and for utilities etc.) and that current regulations which require the use of ID cards are a barrier for women who need ID cards and other documents to receive these services.
The 3 billion people on the three continents will be a source of demand and supply for better financial services, and governments have a role, regulators should balance prudence with innovation, and financial service providers should collaborate for everyone to benefit.
There are opportunities for wealth and private equity funds and individuals (through crowd-funding) to support the growth of new players to take on financial sectors such as insurance, whose levels of penetration can be increased through the mobile phone as has been seen for banking and Islamic financing, by promoting sharia-based products, more than 'sharia-compliant' ones. Technology has the ability to address financial exclusion and scale services to millions while reducing costs and creating new revenue models; this can be through smart data to improve credit scoring models and the use of bitcoin to replace money transfers (with banks and currency conversions to international dollars).