While there have been several discussions about maize and other food imports to Kenya such as where the maize came from, who is selling it, and at what price, more is on the way to deal with a national disaster situation, partly attributed to delayed rains and prolonged drought.
Writing in a recent opinion piece in the Standard, James Nyoro, government advisor (who was previously the Rockefeller Foundation's Managing Director, Africa, and probably the next Deputy Governor of Kiambu), wrote that food imports are normal for Kenya… in normal years, Kenya imports 30% of maize, 75% of wheat, 45% of sugar and 80% of its rice needs.
This comes at a time when all of Africa is talking about embracing agri-business and getting more people and more value out of agriculture. Kenya is probably in a very good place, as it  produces lots of foods, does a lot of local consumption and international exports, and has good networks and communications tools for farmers and government, but still, there is little finance to agriculture, and a lot of prime agricultural lands is being converted to real estate or commercial uses.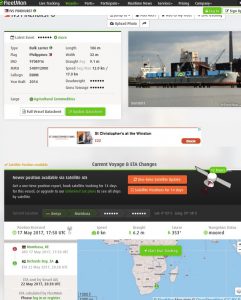 The Cabinet Secretary for Treasury recently gazetted and listed companies that were allowed to import duty-free, non-GMO, yellow maize to be used for animal feed including Unga Farmcare 36,000 metric tonnes, Pembe Feeds 20,000, Isinya Feeds 50,000, Sigma Feeds 50,000, Milele Feeds 20,000, Mombasa Maize Millers 36,000, Chania Feeds 4,000, Farmers Choice 30,000, Naku Modern Feeds 2,000, Pioneer Feeds 3,000, Empire Feeds 10,000, Tosha Feeds 90,000, Turbo Feeds 1,000, Treasure Feeds 3,000, Economy Farm Feeds 1,000, Prosper Properties 2,000, Legorn Feeds 3,000, Huduma Feeds 6,000, Eden Millers 5,000, Ohami Feeds 1,000, Tarime Feeds 1,000, and Thika Farmers Group 36,000 metric tonnes
He also set published temporary rules for white maize, sugar, milk, and dates: The ones for white maize included Any person may import white maize if it meets the following conditions—
• The white maize shall not be genetically modified in accordance with the standards applicable in the European Union; i.e it shall not be genetically modified (GMO) maize.
• It shall have a moisture content not exceeding 14.5%;
• Its aflatoxin levels shall not exceed 10 parts per million;
• It shall be accompanied by a certificate of conformity issued by a company appointed by the Kenya Bureau of Standards; and
• It shall have been imported on or before the 31st July, 2017.
• Any person may import dates during the month of Ramadhan.
In a separate notice, he authorized there be no duty on sugar imported between May 11 and 31 July 2017 and as well as on 9,000 tonnes of milk powder imported by milk processors authorized by the Kenya Dairy Board.