According to the Central Bank's Q1 summary,  non–performing loans at commercial banks have increased this year by 15% to Kshs 171 billion in March 2016..Real estate sector recorded the highest increase over the quarter by 42% – attributable to slow uptake of housing units.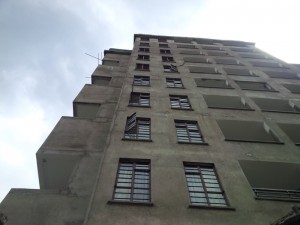 Personal/household sector registered increases of 21% as a result of negative macroeconomic drivers such as job losses and delayed salaries. The manufacturing sector had an increase of 15% due to slow down in business leading to failure to generate enough cash flows to meet all financial obligations. Transport and communication, agriculture and mining and quarrying economic sectors registered decreases in non-perfoming loans between December 2015 and March 2016. 
Non-performing loans are still only about 6%, but the report also excluded Charterhouse, Chase and Imperial banks.