The Central Bank of Kenya (CBK) announced that today that the closed Imperial Bank (IBL), will not reopen. In fact it will be liquidated by NIC Bank, Kenya's 9th largest bank.
This all started 9 months ago, on 15 September 2015, when the Imperial Bank group managing director (GMD), Abdul  Janmohamed passed away.  The bank directors then discovered fraudulent transactions that the GMD has orchestrated at the bank. They presented their findings to the CBK, who then shut the bank.
While the CBK blames the board and shareholders, the, the shareholders/directors say they were innocent of the wrong-doing perpetrated by the GMD; they had a hands-off role (complying with CBK rules for non-executive directors), and that their external auditors and the Central Bank were lax and should have flagged the 13 year fraud. The shareholders of the bank were optimistic that a strategic investor would buy the bank within 12-18 months of reopening. But it's not clear if NIC has been selected to do that by the Kenya Deposit Insurance Corporation (KDIC). NIC will also assume the majority of IBL staff and branches, and announcements on the way forward will be made in the near future.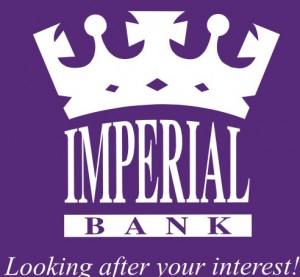 NIC will pay Kshs 1.5 million to all depositors. Thereafter, it is expected that at some point, NIC will pay any remaining depositors about 40% of their proven deposits (there are individuals and institutions who had tens or hundreds of millions of shillings as deposits) (Last year, KDIC used KCB and Diamond Trust banks to refund Kshs 1 million to each depositor at Imperial Bank)
NIC will get access to operate the 26 branches in Kenya. But the 2015 bond information memorandum noted that Imperial owned no property. The Bank owns no Properties. It leases all the premises used for its business operations. In Uganda, the 5 branches there were disposed of in a sale.
It's not clear how many of the 600 employees at Imperial are still around, waiting for jobs
The CBK statement notes that a forensic audit is almost complete. This is an exercise that the directors of the bank began after the GMD died to determine the extent of the hole in the bank.
Court cases will continue and KDIC will retain other assets of the bank (..cash, collateral, government securities, loans..)
If it heads to liquidation, the name Imperial Bank (name) will disappear.
$1 – Kshs 101