Brasseries et Limonaderies du Rwanda Limited – (Bralirwa) is Rwanda leading beer brewer and which is now offering shares to the public in an IPO. In the spirit of the East African Community, the shares are offered to residents of all member countries (Read that Tanzania).
In the past, cross-border opportunities have been in the case of Safaricom (Kenya) and Stanbic (Uganda) IPO's as well as with cross-listing of a half-dozen Kenyan companies across the exchanges of Kenya, Uganda, Tanzania and soon Rwanda.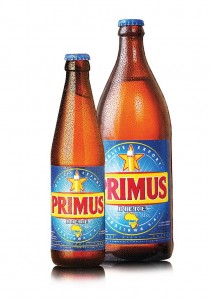 from reading the information memorandum (IM)
On Offer: – 25% of company is for sale; being 128.57 million shares at 136 RwF per share (~Kshs 18) and minimum shares are 100, with units of 100 thereafter
– IPO allocation will be 35% retail (Rwanda and EAC nationals), , 5% employees & distributors, 30% international investors, and 15% to Qualified Institutions (insurance, pensions firms) in Rwanda and in EAC – if oversubscribed Rwanda nationals will get 60% in retail pool
– Runs from 23 November to 17 December and trading begins in February 2011
About Bralirwa: – Current shareholders are the Heineken group with 75% and state of Rwanda with 25%; the shares were split by 5000:1 ratio in November 2010 to facilitate this IPO
– The IPO represents a complete divestment by Rwanda government
-Heineken, the no. 2 brewer in Africa controls the group.
– The company is largest taxpayer in Rwanda – accounting for 12% of domestic tax revenue
– Sales in 2009 were $60 million and with a net profit of $11 million
– Subsidiaries include Coglegas (62% of company exploiting methane in Lake Kivu) and Bramin (50% of a maize processing company)
– Bank borrowing is a fixed interest rate of 12.25% and Bralirwa has unsecured borrowing facilities from Bank of Kigali, Commercial Bank of Rwanda, Fina Bank, Kenya Commercial Bank and Access Bank which have a combined facility limit of Rwf 3.5 billion ($5.8 million)
– Staff benefits for 528 (45) staff listed in IPO include performance-based bonus scheme insurance scheme, subsidized mortgages vehicle leases, medical treatment (free of charge), uniforms for school going kids of employees, school fees for orphans of staff killed in 194 and drinks for employees at special occasions
– The company's supply chain is via the port of Mombasa for clearing and transportation of inputs, and a 1000 KM along the northern corridor through Uganda which takes 3-4 weeks and they use SDV Transami
– Regional competitors – EABL Kenya (Central Glass) and KIOO Tanzania – provide the company with bottles
– Competitive strengths include the fact that importing beer from Kenya or Uganda is uncompetitive owing to freight, fuel and insurance costs however high energy costs of US cents 22/kkwh are a challenge.
Incentives: – While effective income tax in the country is 32% in 2011, it can drop to 8% (over 5 years) for companies that sell over 20% of their shares to the public
– 2009 divided was 5.1 billion RwF ($8.5 million) or approximately RwF 50 per share (Kshs 6.5)
– No capital gains tax
– Withholding tax is 5% for Rwanda and EAC residents (but elsewhere IM says all dividend subject to 15% withholding)
Market: – Bralirwa market share in Rwanda in 2010 is 94%
– Rwanda has a Population of 10.5 million people, but per capita beer consumption of 9 litres trails Kenya (11 litres) and Burundi (18 litres!!)
Kenya Links: Bralirwa will be Rwanda's first listed company, joining Kenya's KCB, which is the only equity, trading on the Rwanda Stock Exchange. Kenyan influence is strong in the form of KCB (collecting agents), Dyer & Blair (transaction advisors), Faida Securities, Renaissance Capital, Muriu Mungai advocates (legal advisors), and the Central Depository & Settlement Corporation – CDSC (registrars). However Kenyan investors may be currently pre-occupied with their own KPLC rights issue and Deacons private placement
Governance & Registry: – Votes at annual general meeting shall by poll and articles explicitly state not by show of hands
– Company may buy its own shares
– All directors signed the IM document
– IM declares none of the directors are involved in bankruptcy proceedings or been convicted under criminal proceedings or been judged by a court to have been fraudulent or dishonest (Ethics Kenyan corporates can learn )
– Articles also state – if a shareholder dies, their survivor, executor and administrators only persons recognized to have an interest in the shares