There's a delegation from the Dubai Chamber of Commerce & Industry in Nairobi this week and they were hosted by the Kenya National Chamber of Commerce and Industry (KNCCI). The Dubai Chamber announced that they will open a representative office in Nairobi, their fourth in Africa, after Addis, Accra, and Maputo – to do market research, discover opportunities for partnership and value addition, support Dubai businesses in Kenya and give Kenyans information about business opportunities in Dubai.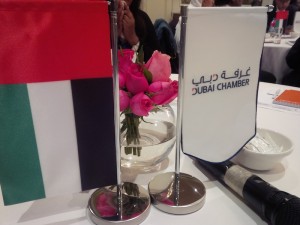 Kiprono Kittony said Kenya imports about $900 million from Dubai and exports about $300 million. He said that some challenges of business in Kenya include double taxation between the counties, infrastructure to the counties, corruption, but that he saw endless trade opportunities for their 14,000 members in 45 counties.
Naushad Merali said that when he first went to Dubai in 1982, it was smaller than Mombasa, but it had since transformed, thanks to Sheikh Mohammed's leadership.  He said Kenya was one country with a stable currency and Dubai investors would not have to worry about moving money in and out the country – and that while manufacturing was difficult due to dumping from Asia, the advantage was if you were doing agro-business, especially of things that are grown here. A Stanbic bank executive said they were the largest bank in Africa said they were ready to finance projects in infrastructure energy, renewable energy, tourism, electricity transmission etc. – and that while banks are able to do projects of $25 – $ 60 million, with larger than $100 – $200 million, ones there was need to syndicate across borders.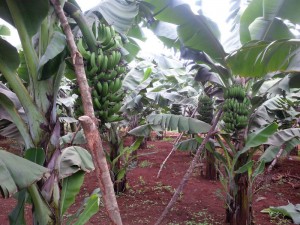 Hot button issue. Kittony also spoke of Kenyan flowers that go to Amsterdam and then get re-shipped to Dubai. He added that Kenya had developed a disease-free livestock belt that could export to Dubai and the Gulf states (GCC). Someone else said that there are only 5 Kenyan fresh products on Dubai supermarket shelves (including mango and avocado) out of a potential 70 others, and lots of fresh stuff is sent to Europe where it is repacked and relabeled before being shipped to Dubai. While someone else said the lack warehouses and charter flights from Mombasa and Eldoret were the problem, another said that there were 14 Emirates flights a week, along with others from Kenya Airways and Etihad (and Qatar) – so flights were not the problem. Another said that Kenya had simply not marketed itself fully to Dubai in terms of what it could produce and export and get to Dubai via a 4 hours flight or a 12-day ship ride. Kiprono later lamented that flights flew into Eldoret, full of cargo, and flew out largely empty – while they could carry flowers, coffee, bamboo and other things.