This week came a report of circular regarding the merger of several government banks and development finance institutions (DFI's). The institutions targeted to form the mega development bank include the Kenya Industrial Estates, Uwezo Fund, Youth Enterprise Development Fund, Women Enterprise Development Fund, Development Bank of Kenya and Industrial Development Bank of Kenya.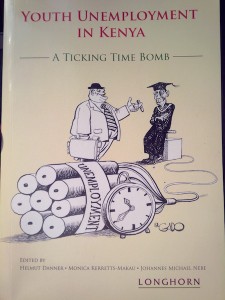 Earlier, a Report of The Presidential Taskforce on Parastatal Reforms that was presented to President Kenyatta in October 2013 had proposed merging Kenya Industrial Estates, IDB Capital, Industrial and Commercial Development Corporation, and the Agricultural Finance Corporation. The rationale was that they were all fragmented, sector-specific, ineffective DFI's with overlapping mandates that should be merged into a Kenya Development Bank (KDB). The committee also proposed the creation of a new Kenya Export-Import Bank (Kenya EXIMBANK) to promote Kenya's exports through the provision of export and import finance and related supporting activities.
This is not new, but a variation of an older plan to merger government-owned, or controlled, banks. It now excludes two banks that may or not be in talks – KCB has been linked to a move to acquire National Bank. It also leaves out Consolidated Bank, the Kenya Tourism Development Corporation, and the Agricultural Financial Corporation, but now includes new government entities that have been created to advance funding to special groups like industrial entrepreneurs, women and youth entrepreneurs.
But speaking at an event launching a partnership between the Youth Enterprise Development Fund and the UBA Kenya Foundation, YEDF Chairman, Ronnie Osumba,  said that the pending DFI merger would take into consideration the continuity of all ongoing affirmative action fund programs.