This week, the Konza Technopolis Development Authority (Konza) hosted a webinar, with the theme was using digital technologies in the planning for the future of cities after coronavirus (COVID-19) has passed.  
It was unique in that it featured two of the original main movers behind Konza; Bitange Ndemo, the former Permanent Secretary in the Ministry of Information and Communication, whose' brainchild was Konza and Mugo Kibati who was the Director-General of Kenya Vision 2030 Delivery Board, and Konza was one of their flagship projects.
The day's main speaker was Jerome Ochieng, the current Principal Secretary ICT and Innovation who said it was exciting to see a planned city being built from scratch. He said that previous cities had traditionally developed services in silos, but this had led to high costs, waste, and duplication. But he said, going forward with Konza, and using smart cities planning and technology, they would be able to improve the quality and performance of urban living spaces, while reducing energy consumption, service management costs, greenhouse gas emissions. He added that COVID was one of the greatest advertisers of technology – to solve challenges we encounter and that such events will drive how the government will provide services post-COVID.
He highlighted they had been pre-occupied with building the necessary and extensive "basement" work of horizontal infrastructure at Konza- underground utility tunnels (for fibre, power, water and sensors), access roads for pedestrians, BRT etc. These would serve the current and future service needs of the smart city, but that once that was done, other construction projects would take off quickly.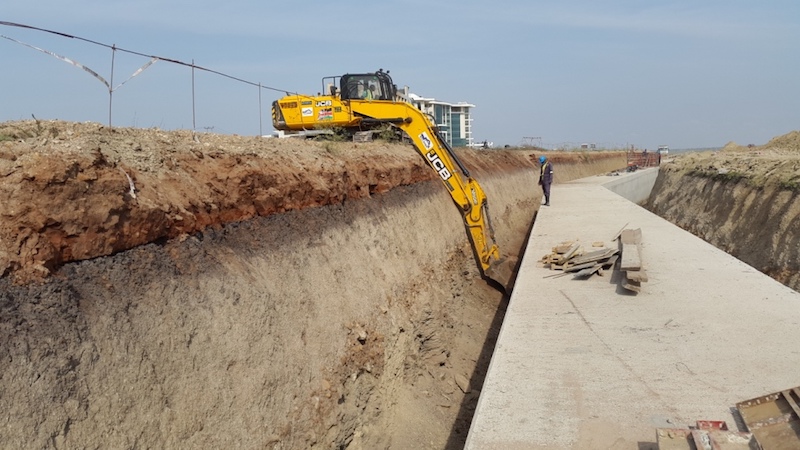 At this stage, Konza, which is 30% done, will also host a permanent building of the national data centre that will be ready by year-end while the city will also host the Kenya Advanced Institute of Science and Technology, according to Konza CEO, John Tanui.
Mugo Kibati said we are now in an era of lower touch, and lower contact for all our interactions and this was happening through technology. Telkom Kenya, the company he now leads, is aiming to position itself to serve these current and future needs as, even after COVID ends, as some changes it has induced, will remain the norm and sustain long after the pandemic. he cited how residential homes now require more bandwidth as more people are working and schooling from home, ordering food and getting medical attention via telemedicine etc. He said that in smart cities, and with more data being generated, that require predictability and planning, telcos will have to move up the value chain to be part of that future.
Bitange Ndemo said that when Kenya did the open data initiative, they had to host a lot of data outside of the country, but that this would not happen any more now that there is a data centre at Konza. He highlighted how there would be opportunities to use data locally to upscale SME's.
Adam Lane, Deputy CEO Government Affairs at Huawei Kenya, said that Konza will have an intelligent operation centre, comprising network, cloud, platform and then apps, that will provide management for the smart city, like other centres that Huawei has built. He said that on a smart city street, you do not have a pole for lighting, a pole for electricity, a pole for telecommunication etc.