Members of the Vuna pension scheme by Zamara met at their annual general meeting (AGM) in Nairobi this week to get updates of the previous year during which the fund grew by 10% to Kshs 2.37 billion. It was a year in which they rebranded from Alexander Forbes Kenya and one in which, the Nairobi Securities Exchange, which had its last good year in 2013 (when it was up 44%), managed to rebound in 2017 to 28% after dipping in the years in-between.
Zamara's Vuna takes the view that saving for retirement is not a priority among many Kenyans who are juggling many financial requirements every day – so they have designed products for people to save what they can, when they want – people such as the self-employed, small business owners, individuals, overseas workers, and those  who work in organizations that don't have formal retirement pensions plans. They also accept lump sum contributions and M-Pesa payments.
Vuna has over 5,000 individuals and 180 small companies as members and they give different options for savers according to their risk tolerance, for them to be pooled in the conservative, moderate or aggressive investor portfolios and members can switch their investor profiles once a year. They added an online portal for members to track their contributions and an app that helps members do projections about their retirement savings. This year they are adding a new group life assurance scheme.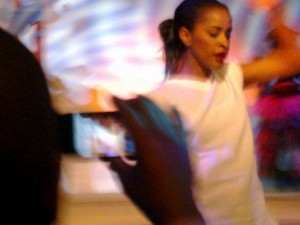 They updated members on changes to their schemes, tax rule and answered questions  such as on how to deal with employers who don't remit deductions and how they decided on making payments to families  of members who have not updated their beneficiary list-  and they cited a study that showed a higher proportion of women do not list their husbands as their beneficiaries, compared to husbands who list their wives. The meeting ended with an advisory caution to members that the only person you're 100% sure will take care of an "older you" is a "younger you".