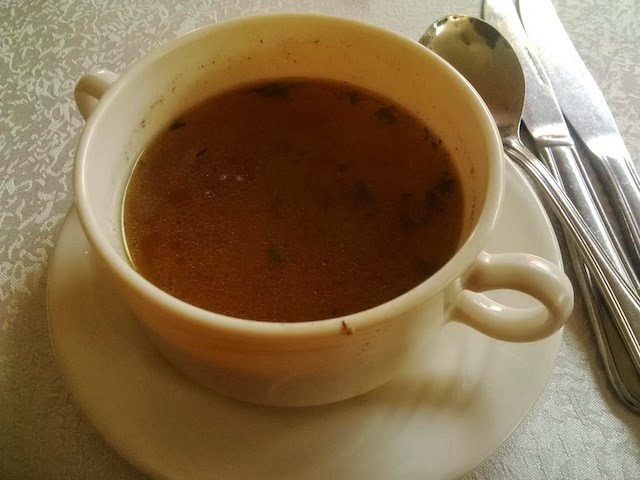 Quail soup at the Intercontinental Hotel, Nairobi
There's so much talk about quail farming in Kenya now. It's either the next big thing for farmers or the latest hype that farmers will invest in for quick success – others have been Tilapia, Japtropha, Amaranth, and Stevia.
With a tray of quail eggs selling for Kshs. 720 at Nakumatt (about Kshs 40 or $0.47 per egg) and this being 3-4 times the price of a chicken egg – is it real?
The folks at M-Farm have a post this week that answers on if keeping quail is really good business.

Other Resources
– This blog on the health benefits of quail eggs compared to chicken eggs.
– This quail farming video on Youtube.
– A typical newspaper page.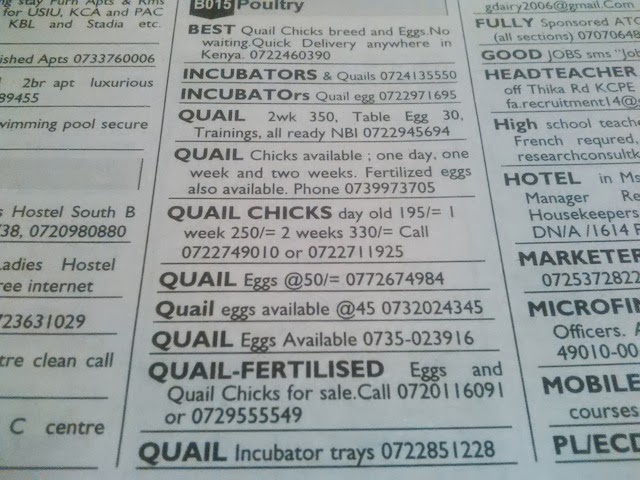 Daily newspaper ads on Quail
– A recent Equity Bank twitter chat.