Interswitch focuses on solutions for African banks and financial institutions, integrating their payment systems for seamless interaction, regardless of ways in which customers choose to connect  or transact with their banks. These can be through phones, tablets, ATM's, card, and even wearables in the future.
Banks customers can make payments from wherever they are, for batch payments, recurring payments, and also receive SMS updates on anything from remittances, send or receive payments between banks and all mobile money services, make international payments etc.
Financial institutions outsource these complex interactions and switching processes to Interswitch and can reduce their costs, leaving them to focusing on marketing, growing and enriching their customer experience. Interswitch also advises licensed financial institutions on hardware, licensing, vendors and other decisions in a way that is much more affordable than using in-bank teams.
For financial outlets, like malls, restaurants, and stores, where you'll sometimes find rows of needless ATM's or card reading machines taking up valuable floor space, one ATM or device managed by Interswitch  could serve the transaction needs of most diners, customers or  shoppers at the mall.
And behind all these, are Interswitch safeguards to manage  risk,  authentication, and other elements of security processes. They deal with attempts at ebanking fraud & card fraud and are up to date on the latest security features and changes in the financial sector. Introducing and integrating with new standards within banking are also a part of the Interswitch – so moves like the change to chip & PIN are seamless, and  Interswitch is the only PCI certified switch in Kenya – a security standard to process leading card brands like Visa, MasterCard, and American Express.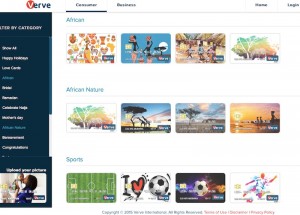 Finally, the banking world is very competitive and there are moves in Kenya to use loyalty programs for retention. This is possible with Interswitch, which already runs loyalty programs for several banks and brands in Nigeria – tracking customers usage  and transactions, so that financial institutions know, manage, reward, and retain key customers.