Managers at Kenya's largest stockbroker, EFG Hermes, held a media briefing on the state of investing in Kenya in 2022. This is at a time that the Democratic Republic of Congo is about to join the East African Community, potentially doubling its market size from over 100 million to 200 million and making the region more attractive to investors due to the regional transports links.
EFG Hermes Head of Frontier Market Research, Kato Mukuru said Nairobi is now the capital of East Africa and that local banks have become regional champions such as Equity which is now the largest bank in the DRC. The next step should be a common currency in East Africa but he lamented that different African governments were unnecessarily chasing digital currency (CBDC) projects. 
EFG Hermes Kenya which has a 30% share of Nairobi Securities Exchange (NSE) trading activity, largely from institutional investors has now invested in wooing retail investors through an app they launched last August. The NSE has had shrinking liquidity, and the value of stock trades that used to be $8-10 million per day, is now at $2-3 million per day – and if liquidity can be pushed back up, other new products on NSE such as derivatives and day-trading will become more viable.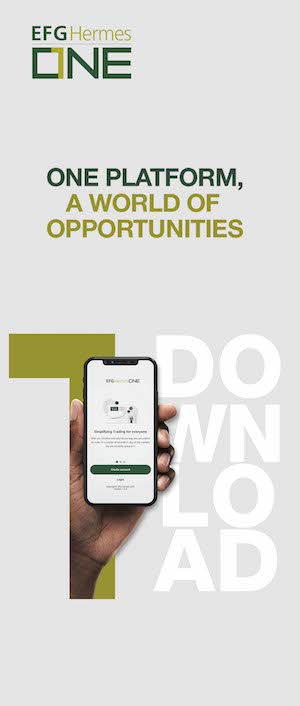 Excerpts
Overall EFG researchers think Kenya is on right track despite concerns about its debt, inflation and currency, the agriculture sector should keep the Kenyan shilling stable and compensate for increased energy prices – and they don't expect currency depreciations movements like seen in Egypt and Pakistan.  
The government needs to have a privatization agenda to boost the NSE. Safaricom was listed at the end of post-election violence in 2008 when Kenya was at its lowest and that produced one of the most valuable companies in Sub-Saharan Africa.
East Africa needs to create more formal jobs. Kenya has 5M formal jobs for a population of 50M while Vietnam has almost 50% formal employment. It may take the government to initiate a more planned economy system that targets creating real formal employment that goes beyond agriculture as it can't rely on informal jobs forever.
Tanzania's late President Magufuli has shown that a country can transform within one administration. 
The way out of food inflation caused by the Russian war in Ukraine is by sourcing foods from other parts of East Africa e.g. start to eat matoke. The region is very resilient and will not be shocked as much as Egypt which is dependent on wheat imports from those states. The East African region is largely self-sufficient in food supply and Kenya, which may have droughts, could import other foods from Tanzania, Uganda or Rwanda. 
DRC is very attractive in terms of its resources and the EAC would be further boosted if Ethiopia also joined. Kenya has strong links through the Nairobi-Addis highway and LAPSSET projects in which Ethiopia has been invited to participate.
With its balance sheet, Safaricom has the capacity to take on debt for their Ethiopia venture. They borrowed $400 million locally for the license and they can syndicate that, or draw on vendors or DFI's, to fund more while continuing to pay dividends to shareholders.