Follow up from two years ago
Three companies that had their year-end in March 2016 have just published their annual reports which are now found on their individual websites. On Thursday both Centum and Kenya Airways boards will face their shareholders at the annual general meetings (AGM's). Centum is ending a 9 year dividend drought, and Kenya Airways which had another a record-breaking loss, now believes the worst os now behind them. Meanwhile Safaricom will create 6 'mini-Safaricoms' that operate in six Kenya regions and create more segment products like Blaze.
Centum:
Has a (massive 192) page annual report (up from 160 pages), and the company has 37,325 shareholders.
Will pay Kshs 665 million in dividend (1/= per share) ending a long dividend drought (since 2009)
Significant joint ventures are Amu Power (51%) and Two Rivers Lifestyle Center (50% – following a partial disposal). Old Mutual advanced Kshs 5.7 billion to Two Rivers with the debt convertible to 40% in the equity of Two Rivers, with shareholders loans previously held by AVIC and ICDC offset against the consideration. Further developments at Two Rivers  include luxury apartments, a five-star hotel and residences, a healthcare facility and additional structured parking. Property owners who have purchased plots at Two Rivers include  South Africa's City Lodge Hotel group who are establishing a three star hotel; and Victoria Bank, who are constructing an office block.
The completion of the transaction on disposal of interest in Two Rivers and the acquisition of additional interest in Kilele, Sidian Bank and Almasi resulted in a net gain on disposal recorded in equity of Kshs 2.5 billion.
The half-year report will be available online to shareholders who register.
NAS, where they own 15% will continue diversifying its income streams by launching two Burger King restaurant franchise outlets in Kenya.
Will enter the healthcare business with a significant investment this year
Centrum plans to build 20 schools across Africa in the next three to five years, as part of a tripartite consortium with SABIS and Investbridge Capital. The consortium has acquired a suitable site along Kiambu Road that will host the first SABIS school in Sub-Saharan Africa, offering both 8-4-4 and K-12 education curricula with a capacity of up to 1,700 students.
In agri-business, Centum incorporated Greenblade Growers and acquired a 120 acre farm in Ol Kalou  that will be used for value addition and will have a capacity to process 10 tonnes of fresh produce per day, to key export markets of Netherlands and later the  UK.
Energy: to date, the company has invested Kshs 3.1 billion in the development of two landmark projects – Amu Power and Akiira One Geothermal.
At the AGM, Centum Chairman James Muguiyi, retires after 13 years and also the Principal Secretary – Ministry of Industry, Trade and Cooperatives, (representing the Kenya government) will retire from the board and not seek re-election.
Shareholders will be asked to approve the incorporation of Zohari Leasing, Rea Power Company,  Le Marina  (Uganda) and Two Rivers Development Phase Two. Also that the acquisition of 100% shares of Vipingo Estates and an additional 29% of Longhorn Publishers be ratified (they paid Kshs 393 million for the new shares).
Shareholders will also approve a name change from Centum Investment Ltd. to Centum Investment PLC.
Shareholders will approve an indemnity of the company directors .. against all relevant loss including any liability incurred by him (her) in defending any civil or criminal proceedings.. the directors may decide to purchase and maintain insurance, at the expense of the company.
Kenya Airways (KQ)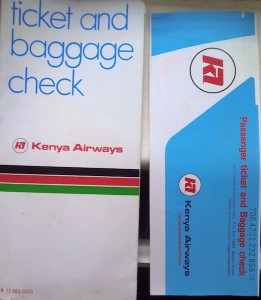 The report is 149 pages (up from 130 pages) and KQ has 78,577 shareholders (a slight increase as  their share price has dipped)
The Group operates domestic flights and flies to 53 destinations in Africa, Middle East, Asia and Europe.
After their 31 March 2016 year-end, they received Kshs 10 billion from the Government of Kenya, (being the second and final tranche of the KShs 20 billion (US$ 200 million) bridge financing that has been on-lend from African Export–Import Bank (Afreximbank), and they sub-leased two Boeing 787 & three Boeing 777-300 aircraft as part of the turnaround initiatives in order to improve its liquidity position.
 JamboJet tax losses stood at Kshs 856 million, and Kenyan income tax laws allow for carry forward of tax losses for a maximum period of 10 years.
Short term facilities were drawn down from Equity Bank, Jamii Bora Bank, Kenya Commercial Bank, Commercial Bank of Africa, I & M Bank, Chase bank, National Bank of Kenya, Diamond Trust Bank, Co-operative Bank, NIC bank and Eco bank. During the year, the airline negotiated for extended repayment periods for all short-term loans ranging from 4 – 7 years except for Kenya Commercial bank. The Government of Kenya Loan is at 10.20% far much more than previous financing that was at 4-7%. Citi JP Morgan Kshs 78 billion is at 1.5% , Afrexim Bank 23 billion is at 4%, while other short-term Kshs 22 billion is at 9%
In addition to the Kenya government, KLM, and IFC, top 10 shareholders now include Mike Maina Kamau, Vijay Kumar Ratilal Shah, Gulamali Ismail and Galot International.
They implemented a business class upgrade system in January 2016, under which economy class passengers can bid & buy upgrades to fly on  business class.
A total of 63 bird strikes were reported in the year (down from 77 last year).
 Safaricom
The report is 172 pages (up from 136 pages) and the company has 600,000 shareholders (down from 660,000).
At the AGM a few weeks ago, shareholders approved payment of a dividend for Kshs 0.76 per share for 2016 and also a special bonus dividend of Kshs 0.68 per share.
According to a True Value report (they commissioned it, and it was done by KPMG), the total value the company contributed to Kenyan society in FY15 was Kshs 315 billion and they  sustained over 682,000 jobs.
Bonga points totaling Kshs 3.2 billion are a liability to be converted to revenue as customers utilize their points
Lent Kshs 500 million to Safaricom money transfer services, a subsidiary that derives revenue from international money transfer services.
The license  fee for M-pesa dropped from 10% to 5% from August 2015.
Donated Kshs 414 million to the Safaricom foundation
Spent Kshs 9.3 billion on the National Police Service communication project that's now 92% complete.
They now require all new business partners to sign up to the "code of ethics for businesses in Kenya" during the on boarding process, and 269 companies have signed this.
They were fined Kshs 157 million by the Communications Authority of Kenya for not complying with its quality of service thresholds.