Safaricom has formally re-launched the next phase of the M-Pesa app as a rich financial management tool that does not depend on a single network or data to operate.
The M-Pesa service, which now has 30 million users, has been redesigned to allow biometric (face/fingerprint) authorization of transactions as an option to entering a PIN. Users can also load up different transactions, amounts and recipients and approve them all as a single bulk payment. It also allows emojis and images of counter-parties and there is also a "request money" feature.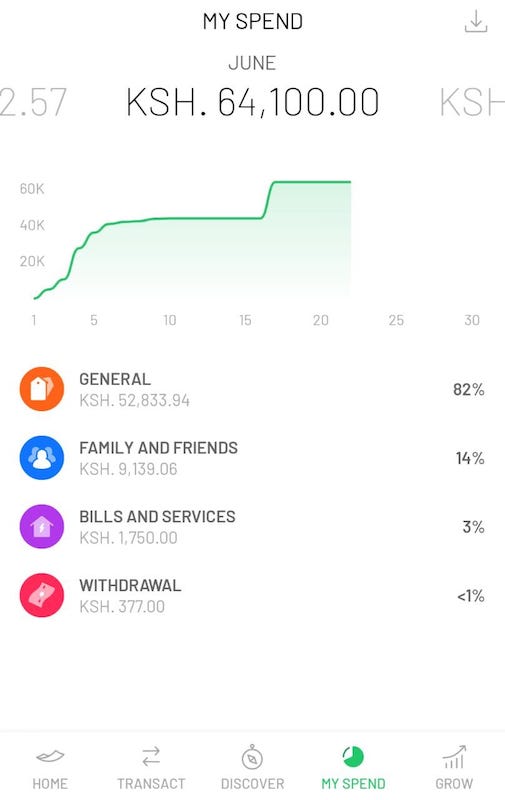 During Covid-19, Safaricom saw an initial dip in the numbers of business using M-pesa, formally and informally, but a new business app, coupled with online applications for the business till numbers, saw them double the number of business customers from the beginning of the pandemic. Some key new features are that users will be able to add "reasons/notes" to payments, generate visualizations of transactions with individuals and download statements, which are all important to cash flow and fund management.
The app can work in offline mode, does not use data, Also M-Pesa has taken the WeChat route with mini-apps as Safaricom seeks to establish a play store for Kenya. It has fourty mini-apps are in development and seven are now live. One is the Kenya Railways Madaraka Express train service between Nairobi and Mombasa, and booking a ticket on the app gives back 10% to the buyer's wallet. New users also get 500 MB for each download from the Android or Apple stores.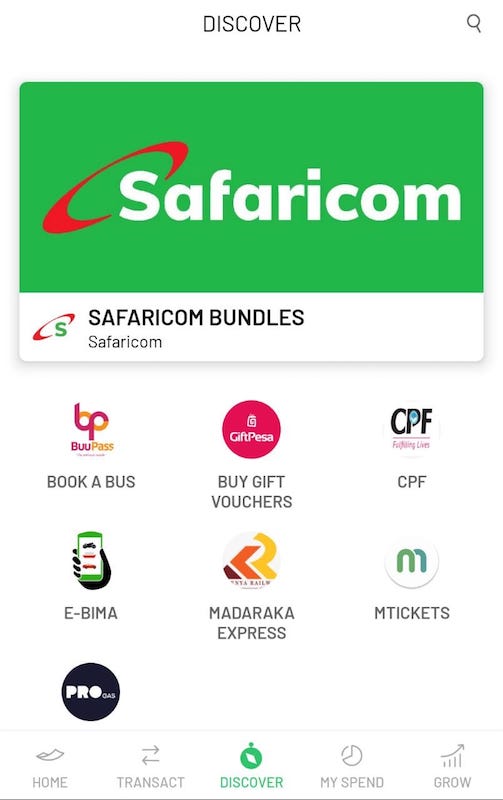 In the future, there are plans to have the M-Pesa app be accessible for lifestyle and business purposes in any African country. Users will also be able to store their credit card details to fund their wallet, enabling remittance and payment transactions.