A guest post of a trip to the Principality of Monaco, the city-state on the French Riviera, where the Monaco Grand Prix is taking place tomorrow. It's a normal, but pricey, place for the rest of the year when Formula One is not having a race weekend.
Getting There: Fly into Paris or a nearby major European city. You will need to get a connecting flight into Nice.
Nice Airport is fairly easy to navigate especially coming from Paris. There may be additional customs regulations coming from other European countries though.
Once you exit baggage claim, you can take a train, bus, taxi or helicopter to Monaco. To truly enjoy the wind-down to the Principality, take the bus or a taxi. A taxi will be +$100 so opt for the buses which leave every hour or so. The train is less than $10 but you miss much of the view.
Getting Around: You can get along speaking English but please, please learn some French if only to read the signs and communicate politely with vendors. The majority of people here speak English, probably better than you but it would behove you to learn their language.
Staying in Touch: Safaricom Welcomes You to France! If you are there for a while longer, you should get a SIM in Paris though.
Where to Stay: Save money and stay in France. The city of Fontvieille in France surrounds the principality and has several hotels. It's an easy walk to the harbour and there are parts where you can take an escalator or lift down to the port. Go any time after the summer to get hotel deals that are 'normal'. There are also several AirBnB options but depending on when you go, prices will be higher than you expect. Some try and stay in Nice and commute in which is fine but if you can, stay in the city.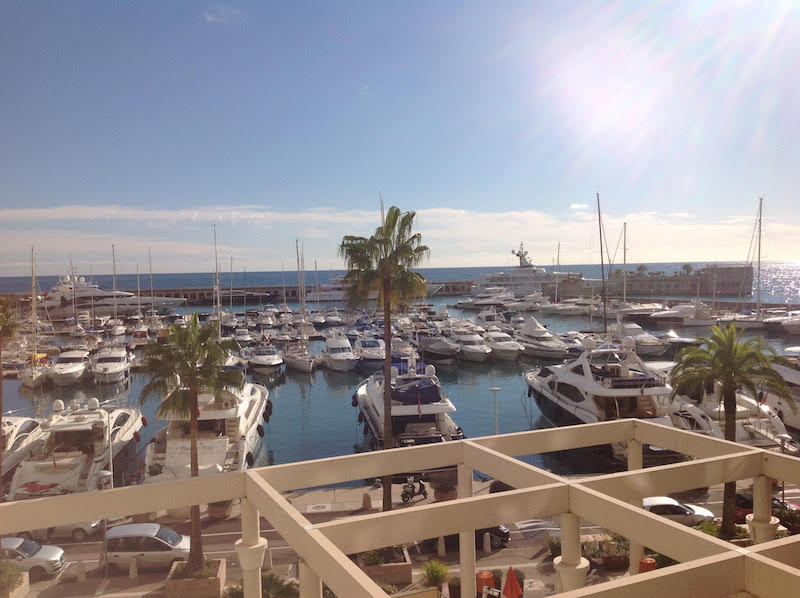 Visa, MasterCard are well accepted. In November, you can get a decent hotel rate of about $170 a night. Breakfast and lunch may set you back about $120 but you can budget and meal plan for your mealtimes. If your hotel offers a breakfast deal, take it.
Eating Out: Food, France, Immigration. Italy is a short train ride away. For the sake of doing it, get on the metro to the city of Ventimiglia, Italy which is accessible from Monaco. You will pass Menton, France where a good chunk of the people who work in Monaco live and after that, a whole new country.
Lunch is a great way to explore the cuisine. Often enough, you'll be too full to contemplate dinner. There is one supermarket in Monaco – a Spur that is so hidden, good luck finding it. You can always go to the big Carrefour in Fontvieille, France for a big shop. It's near the Stade Louis II.
Odd Points: Tipping. A service charge may already be added to your restaurant meal so if you tip, it will be a tip on top of a tip. Keep an eye out on your bill for service compris.
Shopping & Sight-Seeing: Monaco is super safe. It's hard not to look like a tourist but make sure to map out a plan before you leave your hotel in the morning. It's a small country so you can't really get lost but make sure not to look like a complete boob when walking around. Ladies – unless you are stepping out of a car into a restaurant, you do not want to wear heels exploring Monaco. Be sensible yet stylish. See yachts parked for the winter, some on sale, and pricey apartments, with advertisements in Russian.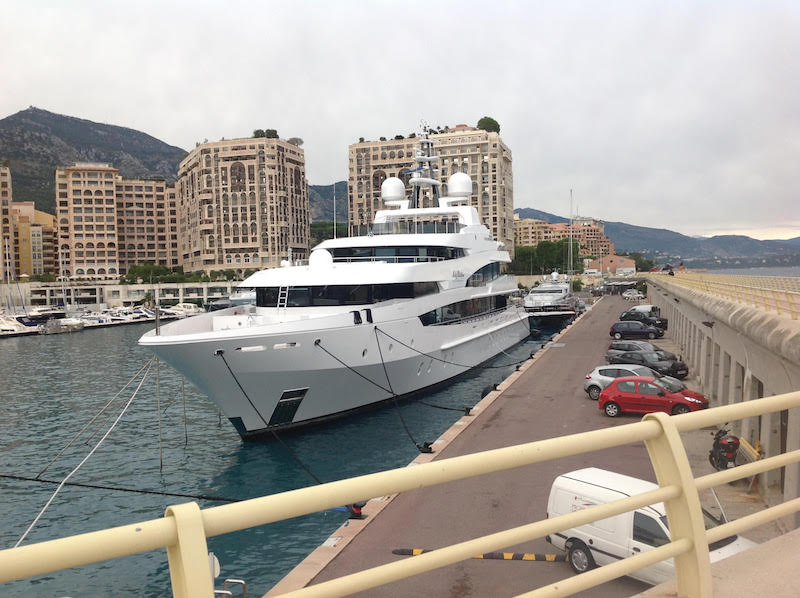 La Condamine where the locals shop but you will find every single luxury item in the world in this tiny country. Save your money, park yourself at a restaurant outside and gawp at the fabulous beautiful people. Take home gift – a souvenir at a gift shop in Monaco. Include the receipt.
Seriously, set yourself up for a lazy weekend brunch or a late evening drink and watch the beautiful people in their natural habitat. We spotted Flavio Briatore!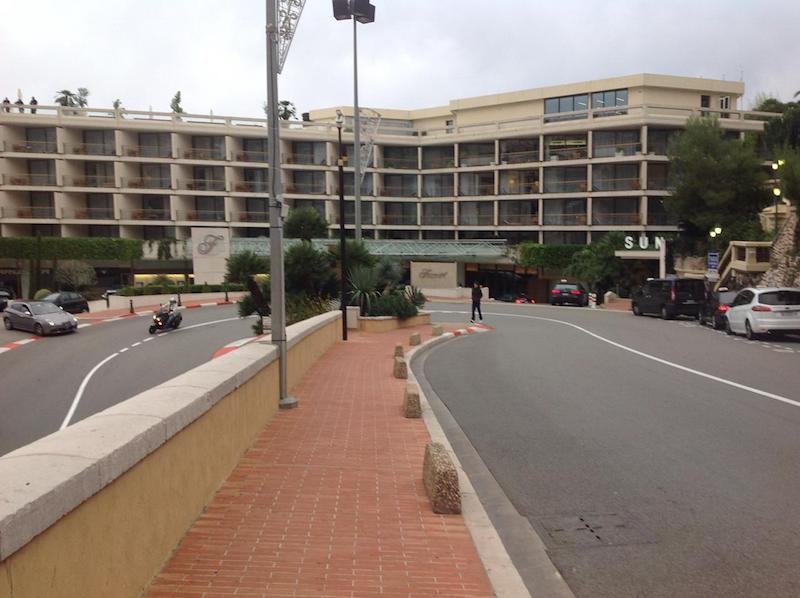 Sights to See: The streets. Do the F1 grid walk! Also, the Oceanography Museum in Monaco is well-curated and a must-visit for its' exhibits and breathtaking views outside of the principality. Seriously an underrated and affordable highlight! Depending on when you go, see if there are other events ongoing such as a food and wine festival in November.
Biggest surprise in the country? At the tourist offices, you can get an entry stamp in your passport!