The Financial Times staged their best business book awards for 2020 today, and in the 16th year of the series, the event was held virtually. The nominated books were about a diverse rangeof subjects including capitalism, Instagram, Netflix, Oil & Saudi Arabia, decision-making, inequality, futurism, empowering women, automation, data-mining, and market crashes.
For 2020, the award went to "No Filter: The inside story of how Instagram transformed business, celebrity and our culture" by Sarah Frier.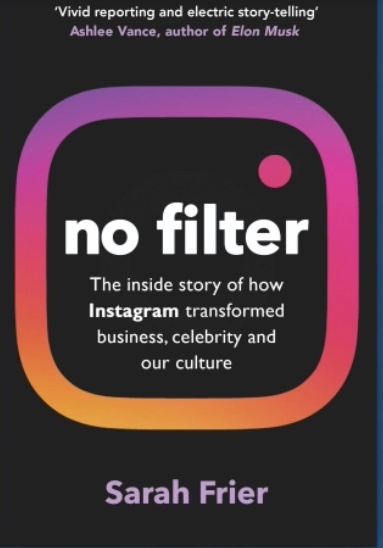 Interviewed after the award decision, Frier said after years of reporting about social media companies, she realized that their products were becoming the infrastructure of society so it was important not to look at them as just business stories. She wins $30,000 and the runner-ups will get $10,000.
No Filter finished ahead of Death of Despair by Anne Case & Angus Deaton, Reimagining Capitalism by Rebecca Henderson, If Then (How the Simulmatics Corp. Invented the Future), by Jill Lepore, A World Without Work by Daniel Susskind and No Rules Rules (Netflix) by Reed Hastings & Erin Meyer.
Other shortlisted books were Samsung Rising by Geoffrey Cain, Winning Now, Winning Later by David Cote, Uncharted by Margaret Heffernan, Blood and Oil by Bradley Hope & Justin Scheck, Radical Uncertainty by Mervyn King & John Kay, Trade Wars are Class Wars by Matthew Klein & Michael Pettis, Money for Nothing by Thomas Levenson, The Double X Economy by Linda Scott and Flash Crash by Liam Vaughan.
Also awarded was the Bracken Bower Prize for next generation of authors, with the $15,000 prize going to a book proposal called New Money by Stephen Boyle.