With the recent attention on exchange rates and online forex (foreign exchange) trading in Kenya, this month we got to engage with one of the pioneers in the space – EGM Securities.
Their parent company is Equity Global Markets Capital, with seven locations across the world, They launched in Kenya in 2017 after they got a non-dealing online foreign exchange broker license from the Capital Markets Authority (CMA). This means that they don't set the prices locally, they just enable the trades and make money from the spreads.
They then spent their first few months tweaking and develop their offering in Kenya where the mobile phone is prevalent for payment transactions. They then came up with FXPesa, a simple tool for retail traders to use.
FXPesa was launched in May 2019 and also has a web version. Within six months, FXPesa had registered over 25,000 users. They have integrated with local payment methods such as M-pesa, Equitel, cards, and bank transfers for traders to get money out and in easily. People can trade as little as $100, right from an uber or matatu. Prices change in nano-seconds, but traders on FXPesa can set "stop-loss" and "take profit" triggers and also earn trading bonuses.
After downloading the FXPesa from an app store, users can register and get on to a demonstration portal. The demo account comes with some virtual money, and prices the same as real the trading side, for new potential investors to get started.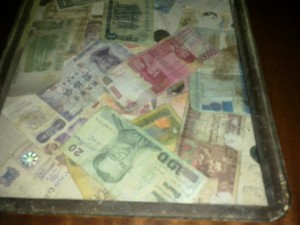 Meanwhile, EGM does some vetting and extensive know-your-customer (KYC) checks to ensure the accounts are legitimate and not being used for money laundering. They also offer beginner, intermediate, or advanced training classes. They also aim not to be used for dangerous speculation and cap trading amounts based on people's income.
FXPesa offers clients over 100 instruments such as currency pairs, commodities, indices and shares. Some of the most popular ones are currency pairs like Euro/US dollar, US dollar/ Japanese Yen and Great Britain pound/US dollar as well as commodities like gold and crude oil, and Apple and Google shares. The South African Rand is the third most traded currency.
EDIT: On June 4, 2020, Genghis Capital announced a partnership with EGM Securities, to offer investors a wider range of alternative asset classes including online currencies, commodities, precious metals, oil, and biotech company stocks.
EDIT: On April 20, 2021, EGM Securities become Kenya's first online trading broker to offer derivative contracts on the most liquid traded equities and index in the country – futures contracts on British American Tobacco, KCB Group, Equity Group, Safaricom Plc, East African Breweries and ABSA Bank Kenya, as well as the NSE 25 Index.