On one day late in August 2019, two young disruptive, but non-competing, logistics companies had parallel breakfast events to mark significant milestones in Nairobi.
Kobo360: There was the formal launch of Kobo 360, the pan-African logistics company which has been operating for five months in Kenya. Kobo360 pairs cargo owners with transporters, enabling the seamless booking and transport of goods to destinations while lorry owners get extra business and revenue from the running their trucks on the company's platforms.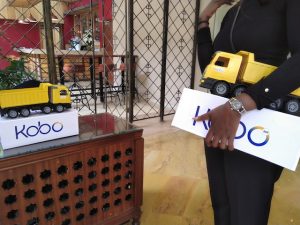 Kobo360 aims to is introduce efficiency and predictability to the $150 billion Africa logistics industry through real-time data, by providing insurance & tracking, and all to facilitate trust in delivery and payments. They operate in Nigeria, Kenya, Togo, Ghana, and Uganda and make deliveries to other countries in West, Central and Southern Africa from port cities.
Founded in Nigeria, they view tech adoption as being  higher in Kenya and they want to use it as a launchpad for the East Africa region. Kobo360 has offices in Mombasa and Nairobi and currently have 3,000 trucks and access to 4,000 drivers on their platforms. They have raised funding from the IFC, Goldman Sachs, TL Com, Chandaria Capital, Verod, Asia Africa and WTI.
SWVL Kenya official launch: The same day as the Kobo event, SWVL also announced their official launch in Kenya with a Kshs 1.5 billion expansion of its Kenya operation. This is equivalent to $15 million which is a lot of money that will go towards increasing their route network offering of high-quality public transportation. The company which was started in Egypt in 2017 has been operating in Nairobi for six months now and recently raised $42 million from its investors including BECO Capital and Sweden's Vostok New Ventures. It has gone from operating four routes on which passengers can book rides on SWVL shuttles to fifty-five routes now across Nairobi. Here is a rice review of using SWVL by a Nairobi commuter.