The Kenya government, through the National Treasury, is proposing some long overdue changes to the country's income tax laws, which are contained in a draft bill that will be submitted to Parliament.
The bill has new clauses that affect transfer pricing, new extractive (oil & gas) industries, phase out of turnover tax, and an apparent tax cuts. It comes after other recent changes to the tax code. Kenya also has an ongoing waiver and amnesty program for income tax and assets held outside Kenya to be declared and repatriated to the Kenya Revenue Authority (KRA)  by June 30.
Leading accounting and audit firms such as KPMG, PWC, and Deloitte have looked deep into the clauses, and these are some of their findings: 
KPMG:
Companies are to produce and maintain transfer pricing documentation and policies in place for the year of income.
The withholding tax threshold of Kshs 24,000 had been deleted.
Payments to non-resident petroleum contractors will be 20% (up rom the current 12.5%)
Developers who build over 400 houses to pay taxes of 15% on gains.
Micro-finance institutions (MFI's) interest will be exempt from withholding tax.
Sports clubs & associations will get taxed on entrance fees and subscriptions.
Farms, warehouses or doing consultancy work for more than 91 days in a year are now considered permanent establishments. KPMG comment – This will require non-resident persons doing business in Kenya to re-think their operational models.

A listed company will pay 25% taxes for five years if 40% of its shares are floated.  KPMG  comment – 

this will reduce the impact of taxation as an incentive to list.
Deloitte:
Income tax rate of 35% on more than Kshs 750,000 (~$7,500) per month
Non-residents' who receive their pensions in Kenya will pay a tax of 10% on transfers (up from 5%) 
A higher corporate tax of 35% for large companies with taxable income over Kshs 500 million (~$5 million).
Real-estate capital gains tax of 20% (up from the current 5%). Deloitte comment – Though the increment is quite steep, it enhances equity considering that CGT is regarded as a tax on wealth.
Equality: Each person in a marriage is now required to file their own tax returns: no more cases of wives having their incomes filed under husband's income tax returns.  
Mining & Oil: Losses can be carried forward for a maximum of 14 years (There is no current cap)
EPZ holiday removed: Now EPZ's will pay 10% tax for the first 10 years, and 15% for the next ten years (other companies pay 30% corporate tax).
SACCO's: Cooperative societies to pay a withholding tax on dividends and bonuses of 10% (up from the current 5%) 
Subsidiaries in Kenya to pay 10% tax on dividends remitted to the parent companies.
E-commerce: The Treasury Cabinet Secretary will be allowed to introduce taxes on digital platforms.
Capital allowances reduced: The 150% allowance for investments outside cities has been removed, those for filming equipment reduced from 100% to 50%, and educational institutions from 50% to 10%.
Small businesses, that are licensed by counties, will pay a presumptive tax of 15% of the business permit fee. Deloitte comment – (this) replace the turnover tax, currently at the rate of 3% of a person's turnover (KRA has faced challenges collecting) ..  will require collaboration with the county governments.

 
PWC
All medical insurance paid by employers for employees is now tax-exempt (even for expatriate staff) and age limits for children covered goes up from 21 to 24 years.

A 

withholding

 tax of 5% will be levied on payments to foreign insurance

companies. PWC

 comment –

this is aimed at promoting local insurance companies.
Income tax exemptions that have been dropped include income of the Export-Import Bank of the USA (relates to Kenya Airways?). Also on the income of stockbrokers from trading in listed shares. PWC comment – this may have a negative impact on the growth of the capital markets in Kenya;

20% withholding tax on payment to non-Kenyan companies for horticultural exports. 

20% withholding tax on payment of air-tickets to non-resident agents. PWC comment – may lead to increase in airline ticket prices in Kenya which may affect competitiveness of local airlines.
They also looked at other recent tax adjustments which PWC notes will mainly alleviate the government from paying VAT refunds.
Milk, maize, bread, bottled water, will all cost more after moving from "0%" VAT to "exempt" VAT as importers will pass on non-recoverable VAT to consumers.
Same for LPG gas, some medicines and agricultural pest control inputs.
Making housing affordable. PWC comment – the Government is also proposing a stamp duty exemption for the purchase of a house by a first time home owner under an affordable housing scheme
Betting/Gambling: For winnings, a 20% tax will be deducted at source i.e the betting company) on any prizes (this is up from the current 5%)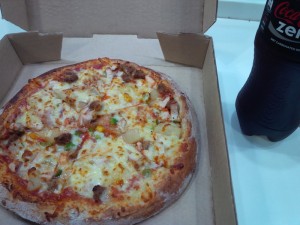 Other Clauses in the Income Tax bill
Parent companies are to file country-by-country reports with KRA within 12 months of year-end.

No capital gains tax is due on land if it is compulsorily acquired by the government.

No capital gains on listed securities.  

While there is a new 35% tax for the rich, the income tax bill appears to lower taxes for the low-income.  e.g. someone earning Kshs 40,000 (~$400) per month, who pays 5,932 in tax per month now after personal relief, will have a lower tax burden.  Income tax bands are expanded in the 10% range (now up to 13,000 from the previous 10,000) and there is also a higher relief of Kshs 1,408 versus the current 1,162) and the resulting net tax for the person will now be Kshs 5,

009 for the month – a 15% income tax cut?.  
Tax rate of 15% for five years for local vehicle assemblers. This can be extended by another 5 years if the company achieves 50% local content value in the vehicles.  
Taxes waived on the income of disabled persons, amateur sports associations, and NGO's (relief, poverty, religion, distress) whose regional headquarters are located in Kenya.  
Finally, other stakeholders are invited to review the proposed changes to the 103-page income tax bill and submit comments via email to ITReview2017_at_treasury.go.ke by May 24.