PayPal's reach in Kenya has now been extended to M-Pesa wallets, allowing users of the service to get payments directly to their mobile phones, thanks to a partnership between Safaricom, PayPal and TransferTo.
Under the new service, qualified M-Pesa customers can link their PayPal accounts to M-Pesa wallets, using an "M-PESA PayPal portal"  that will enable them to buy goods and services using M-Pesa to top up their PayPal accounts and this is expected to benefit international ecommerce and remittances. They can also withdraw cash at 148,000 M-Pesa agents around Kenya. M-Pesa has 27.8 million active customers while Nasdaq-listed PayPal has 227 million and is available in 200 markets, allowing merchants to receive funds in more than 100 currencies and withdraw funds in 56 currencies. TransferTo is a Singapore-based cross-border mobile payments enabler.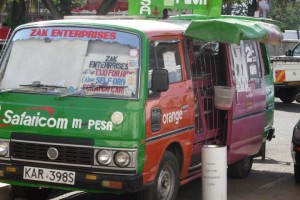 PayPal has officially been in Kenya for almost five years exclusively with Equity Bank, dating back to 2013 when Equity and FNB were the only authorized Paypal partners in Africa. Equity is still the only bank in Kenya that PayPal users can withdraw with and during 2017, Equity reduced the PayPal withdrawal time from 8 days to 3 days. Last week Equity reviewed the cost of getting paid using PayPal to as little as 1% for withdrawal amounts that are over $5,000 (~Kshs 500,000), versus 1.5% for payments below $500 (~Kshs 50,000).
At the Equity Bank 2017 results announcement last month, CEO James Mwangi confirmed that usage of PayPal by Equity Bank customers had overtaken traditional remittance channels of Western Union and MoneyGram. PayPal was used for payments worth Kshs 6.2 billion in 2017 by Equity customers, up from Kshs 3.6 billion the year before, and accounted for 21% of the Kshs 30.2 billion worth of payments with another new service provider, Wave accounting for 52% of the value of transfers.