Two weeks ago, Vodacom minority shareholders vote in favour of the Safaricom transaction, an acquisition of 35% of Kenya's leading Telco from Vodafone (UK) – in a deal valued at 35 billion rand (275 billion shillings / $2.7 billion). This they did by approving of purchase of the entire 87.5% of Vodafone Kenya from Vodafone in exchange for 226 million new shares in Vodacom South Africa and not more than 50 million rand in cash (and within two years, Vodafone will sell up to 36.3 million of these shares to comply with SA listed company rules)
The Vodacom group has 66 million customers and 13 million m-pesa ones – and will add on 28 million Safaricom ones (including 19 million m-pesa ones) who use over 100 different products.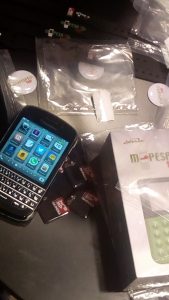 Some excerpts from official Vodacom documents:
The transaction would further enhance its position as a leading African mobile communications company and acquiring Safaricom provides Vodacom with a unique opportunity to diversify its financial profile in a single transaction (as at June 2017 about 80% of their 20.7 billion rand group revenue for the quarter was from south Africa)
Vodacom Group Chief Executive Shameel Joosub: This is an exciting deal that provides Vodacom shareholders with access to a high growth, high margin and high cash generating business in the attractive Kenyan market. The proposed transaction increases our presence in East Africa and makes Vodacom a formidable player in financial services on the continent.
For Safaricom:
The deal was expected to conclude on August 1 and "The proposed share swap is expected to bring to an end a clause that barred Safaricom from venturing outside Kenya " and " While Safaricom will still not be free to enter Vodacom markets in Africa, it will now move to new countries where the South African firm does not have a presence. Vodacom will in turn be free to use M-Pesa in its markets" (Vodacom owns stakes of 65% in Tanzania where they have 12 million customers, 51% in Congo with 10 million customers, 85% in Mozambique with 5 million customers (and 2.5 million m-pesa ones), and 80% in Lesotho where they have 1.5 million customers).
Vodacom intends to pay 90% of earnings as dividends.
For accounting purposes, Vodacom will treat the 39.93% Safaricom stake as an investment in an associate company.
Vodafone Kenya currently has a right to appoint, remove and/or replace four of Safaricom's ten directors – and these rights will move to Vodacom, but Vodafone will have the right to nominate one of the four directors (as long as it retains at least 12.5% of Vodafone Kenya.
It is expected that Vodafone/Vodacom will still decide who the CEO and Financial Director are (…the appointment of any Managing Director/CEO and the Financial Director/CFO is the responsibility of the Board and is subject to a veto by any Director appointed by Vodafone Kenya)