Just 24 hours apart, Equity Bank and Safaricom, which arguably have the most financial connections with Kenyan citizens, through m-banking, both made financial results announcements. Equity released their Q3 2016 results while Safaricom, whose year ends in March, was announcing their 2017 half-year results.
Safaricom has M-Pesa and also powers M-shwari at CBA and KCB M-pesa while Equity has Equitel a bank in a SIM card that gets around the barrier of the M-pesa. At the beginning of the year Equity had 8.8 million customers and the country's largest bank – KCB had 3.8 million . They are surprisingly topped by CBA with 12.9 million customers, largely due to their partnership with Safaricom called M-shwari which allows savings and lending directly from a phone SIM card.
In the results this week, Safaricom reported pre-tax half-year profit of Kshs 34 billion derived from their 26 million customers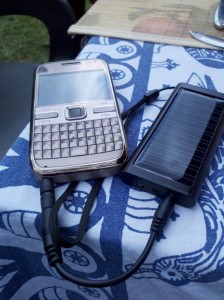 and their CEO said that they process about 21,000 M-pesa transactions per minute and that 2 loans are processed every second. M-pesa revenue increased by 33.7% to Kshs 26 billion, and message revenue grew by 8.1% to Kshs 8.6 billion (with the increase in premium rate SMS revenue probably attributable to sports betting /mobile gaming)
They now have 50,000 merchants using their cashless platform called Lipa na M-Pesa, and announced a waiver on person-to-person and Lipa Na M-Pesa transactions under Kshs 100 (~$1)  "We have done this to empower the people who support this company the most – the mama mbogas, the small businessmen, and the micro-agents who form our network."
As at September 2016, Equity had a Kshs 15.1 billion pre-tax profit, an 18% increase over last year.  The Q3 results also showed a second straight quarter of reduction in loans at the bank from Kshs 222 to 221 billion. Whether this is due to the recent interest rate-capping bill or an absence of lending opportunities, or an economic pullback is not clear, but the deposits raised by the bank went to government treasuries which grew by Kshs 21 billion in the quarter.
Equity reaffirmed an ongoing commitment to shift in customer service channels from physical branches to phone and agents. In the first year of Equitel (their telco), it did 151 million transactions in the quarter 142% more than the year before. Equitel is now the second largest move of mobile money in Kenya – at 14%, being M-Pesa (84%)  but ahead of Airtel Money, Orange Money and Mobikash.
Equity Bank has also released a series of Eazzy banking solutions and tools including (an)  Eazzy App, Eazzy Chama (investment group/SACCO management tool) and (an) EazzyAPI (for developers to build on).
Away from the two, the World Bank's CGAP blog recently highlighted and compared several phone-based borrowing / m-banking solutions and apps available to Kenyans. They are easily accessible but unregulated, and they vary their terms, credit scoring methods, limits (which range from ~S1 to $10,000) interest rates, duration,  and the ultimate cost to the borrower. They include;  Branch, Equitel (Eazzy Loan and  Eazzy Plus Loan), Jumo/ Kopa Cash, KCB-M-Pesa, Kopa Chapaa, Micromobile, Mjiajiri, M-pawa-Sacco, M-Shwari, Okoa Stima, Pesa na Pesa, Pesa Pata, Pesa Zetu, Saida, Tala, and Zindisha.
$1 = Kshs 101