Sports clubs have been in Kenya for over 100 years. The oldest is said to be Royal Nairobi that was founded back in 1906, and many of the other well-known golf and membership clubs, all started back in the 1920's and 1930's.
They still rule to this day, many with memberships of a few thousand each, and they are seen largely as the preserve of the very wealthy. Applying to join a club is a formal process, through introduction, approval by other members (a period in which one's mini-C.V is placed on a wall for others to review) and some applicants even have to be interviewed for suitability.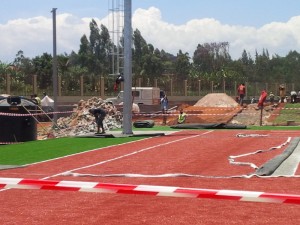 The clubs started in the colonial era with a focus on activities like golf and hunting and with the large acreage mostly for male member sports. But today the needs of members have changed.
The clubs are now on modernization sprees to accommodate the modern needs of their members. Some, which used to have large men's only bars, are now re-doing clubhouses to better use the space, buildings and land they have, They have all had to re-invest in new facilities like meeting rooms, indoor sports equipment, gyms, restaurants and kids pools.
Wadi Degla clubs have modern designs that take into account the sports, social and leisure needs of modern families. Today sports club members, both male and female, desire the exclusivity of the clubs for networking and for business. They want facilities to exercise, and also for their children and families to also enjoy and perhaps get specialized sports training. Wadi Degla has a lot of these, with heated swimming pools (including an Olympic-size one), running and walking tracks, and exercise gyms for up to 200 people.  They have business lounges and restaurants, top spas, shopping and kids training clubs to get specialized training in sports like soccer (by Arsenal Soccer), tennis, squash and (in Kenya) athletics – which will be done by Kenyan marathon champion Douglas Wakihuri at a new running school. They will have access to the five facilities in Nairobi including an 18-hole golf course and the largest gym in East Africa.
Wadi Degla also targets expatriates (expats), and people new in the country.e.g.  all the engineers and managers building infrastructure and running companies around Kenya, They may not know the ropes of the city, or have people to introduce them to networks to get into other other clubs, but they can at Wadi Degla.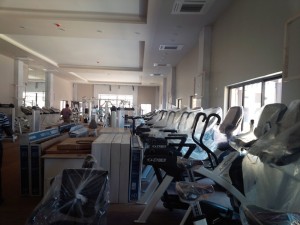 They also have special plans for expats and expat families can pay special fees that match the duration of their stay in Nairobi. For others who travel and live for long periods in different countries in the region, there is a provision for a member to commute (suspend) their membership while they are out of the country.
There are finance plans to ease payments for members, and there's an ongoing discount on the one-off joining fee of Kshs 923,000 fee (~$9,230) for membership that allows access to all the clubs. They also allow up to 9 family members, and the cost is a total of Kshs 1.2 million for a typical family of four. Each family person gets their own card membership card and can access any of the clubs, and when kids become adults, at 21, they can graduate to full membership at about 1/3 of the cost. The costs are in line with the other top membership clubs in Nairobi where the joining fees range from between 300,000 – 500,000 per person), and while the joining fees are a bit lower, they have more capital raising and additional fees to fund infrastructure modernization projects. The discount on the membership runs through October 13 when the first Wadi Degla facility opens in Runda.
$1 = Kshs 101