Yesterday, CFC Stanbic became the first bank to extend the capping of interest rate loans to apply to existing loans.
While most banks had announced they would adjust loan rates for new facilities to a maximum of 14.5%, they were waiting to see what the Central Bank (CBK) would say about existing facilities.
But within the space of a few hours,  the Kenya Bankers Association announced this was extended to existing facilities. Other banks like Cooperatie Bank, KCB Group, and Diamond Trust also announced the extension of the new rate cap to existing loans and (edit) Barclays too.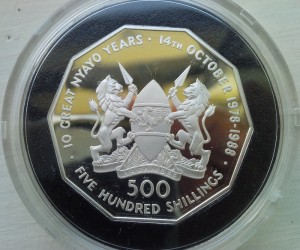 "…Consequently, the KBA wishes to announce that its members have agreed to prospectively reprice existing loans, which will see existing customers enjoy the benefits of the new law once it is operationalised. Each KBA member bank will therefore notify their customers on the process and new terms as the industry engages with CBK on the implementation."
The big banks are leading, but there's still silence from a few large ones (Barclays, Equity) and most of the smaller ones, except Transnational and (edit) GT Bank. KCB also clarified that the new interest rates do not affect mobile (phone) loans.  i.e m-pesa loans
The reduction in loan interest rates will mainly have the effect of enabling people to pay off their loans faster than originally scheduled. The above banks have all invited their loan customers to visit branches to discuss the repricing of loans. New loan agreements will have to be drawn if they choose to adjust their loans, as some banks had issued fixed rate loans. Loan installments may or may not change, and the difference will depend on the size of the original loan.