The shareholders of ARM Cement (Athi River Mining) will meet on  August 25 in Nairobi to approve the investment into the company by CDC Group (formerly Commonwealth Development Corporation), the UK government-owned development finance institution. CDC will become anchor shareholder who may contribute to stabling the company share price to the benefit of existing shareholders.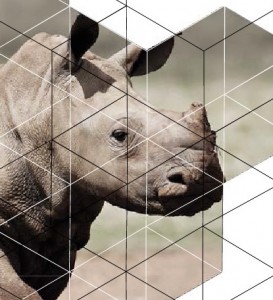 If shareholders allow the investment of Kshs 14.14 billion, and other approvals are received, CDC (through CDC Africa Cement) will own 37% of the company.
The IM document (distributed to ARM shareholders) notes that CDC, which previously the used to invest through third parties, resumed directly investing in African businesses in 2012 after  change of strategy – and now has stakes including 76% of Feronia (DRC), 70% of Globeleq Power, 31% of Garden City, 24% of GEMS Africa, 20% Africa Foods (Rwanda), 15% of DFCU (Uganda), 15% Miro Forestry (Sierra Leone), and 3.7% of Bridge Academies.
Shareholders will approve an increase of ARM's share capital from 675 million to 960 million through creation of 285 million shares. As part of the deal, 353 million new shares will go to CDC and 90 million shares will go to the ARM employee share ownership scheme (ESOP).
The current largest shareholders are Amanat Investments and the ARM MD (Pradeep Paunrana) with 27% and 18% respectively and their stakes will reduce to 14% and 9% in this deal, while the ARM ESOP stake could go up from 4%  to 13%.
The ESOP is more like an executive compensation plan as most of the shares allocated since March 2007 are to the managing director, the deputy managing directors and other senior managers. Of the 90 million new shares, 55 million are reserved for the managing director, 10 million for a family member, 5 million for the deputy managing director and 20 million for other senior managers of ARM. The amount of share be allocated are conditional on ARM meeting certain targets calculated of minimum EBITDA ($44M in 2017,  $77M in 2019) and target EBITDA ($55M in 2017, $95M in 2019) [Note: The company lost lost ~$33 million before tax in 2015 down from a  profit of $20 million in 2014]
The deal will also include a payment of  $20M to reduce the debt owed to the Africa Finance Corporation, another $90M in debt payments, and $30M of capital expenditure.
Kestrel considers the Kshs 40 price to be adequate, but a chart in the IM shows that the share price has dipped from Kshs 80 in May 2015 to hang around Kshs 40 (or below) for all of 2016. On top of that, the new deal will dilute existing shareholders by another 43%.
The shareholders will also change the company name (from ARM Cement Ltd) to Athi River PLC and will vote to allow (i) board meeting to be held on phone, (ii) payment of dividends by mobile money (iii) annual reports to be published in newspapers or company websites.
The deal also includes reconstitution of the board to have 2 directors from the promoters (MD's group) and 2 from CDC with other independent directors. CDC will get to sit on board committees for audit & risk, strategy & investments, HR and a new one called environment, social & governance to be formed as part of the CDC code for responsible investing.
Deal advisors are Tradeways, Coulson Harney, Kestrel, and Deloitte.
 $1 = Kshs 101