One of the most used phrases this year has been forensic audit. But many people don't understand what these special audits into past matters and closed files are,  or how they differ from regular / normal / annual / other audits.  e.g. MCA's in Nairobi and Mombasa have asked for a forensic audit to look at car loans and imprest at their respect county assemblies.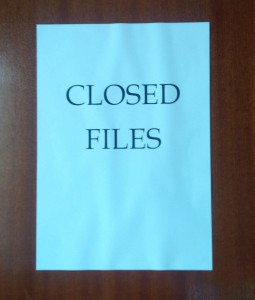 One of the reasons why the public knows the  phrase "forensic audit" is because quite a few have been done, or are still ongoing this year, but are already in the news:
To investigate the losses, and revenue leakage, at Kenya Airways (The Board requested, and this was done by Deloitte)
Chase Bank – the Receiver Manager & Central Bank of Kenya have asked for one look at director borrowings and other factors in the shut down of the bank earlier this year.
Kenya's auditor general has said he will do one to look at the proceeds of the 2015 Eurobond and his teams will travel to the US and UK to question bankers there about the deal, which opposition politicians have made allegations about.
Imperial Bank directors asked for one to look into hidden transactions at the bank after their Managing Director died (A report done was done by FTI Consulting)
 It's been reported that all Kenyan banks have been asked to conduct external audits on insider loans.
One was done to review management decisions at Mumias Sugar (Report done by KPMG)
President Kenyatta has asked for one to look at how funds for Free Primary (and Secondary) Education have been used.
At Safaricom to look at recent procurement  (The CEO requested and a report was done by KPMG).
 At Uchumi to look at actions of the previous management (The Board requested, and a report was done by Deloitte).
Besides forensic audits, other peculiar Kenyans words & phrases elevated this year include sponsor, covenant, mood, lacuna, slay, blessee,  watershed, and "it is well noted", "sent as received", "major key alert", and "Insert Inspirational quote".