The Central Bank of Kenya has appointed the Kenya Deposit Insurance Corporation (KDIC) to manage Imperial Bank for a year following their awareness of unsafe or unsound business conditions.
Unlike previous banks, liquidity appears to not have been a problem in the decision, and the bank has just raised Kshs 2 billion (~$20 million) via a 5-year, 15% bond that was to list today at the Nairobi Securities Exchange.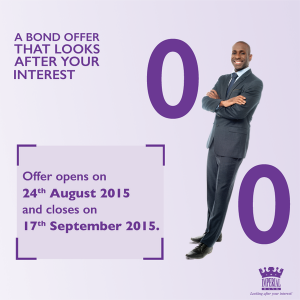 Imperial was Kenya's 18th largest bank, with assets of almost Kshs 57 billion last year, including deposits of 47 billion, loans of 31 billion and had a pre-tax profit of 2.7 billion ($27 million) in 2014.
Another blog on the intrigues at Imperial notes that the shocking development comes against the backdrop of the death of the bank's group managing director, Abdulmalek Janmohammed, on September 15, 2015 of a reported heart attack.
EDIT: The KDIC statement notes
The Bank was placed under receivership due to, amongst other reasons, irregularities and malpractices in the Bank which exposed depositors, creditors and the banking sector to financial risk. 
Normal operations of the Bank are suspended except for collection of loan re-payments or any other payments into the Bank. Debtors are therefore encouraged to continue servicing their obligations.
EDIT: The Central Bank and the Capital Markets Authority released a joint statement
The Capital Markets Act, has directed the Nairobi Securities Exchange to suspend the introduction to listing and trading of the Corporate Bond issued by Imperial Bank which closed on September 17, 2015. This suspension has been imposed in the public interest and to protect the interests of investors.
The board of directors of Imperial Bank Limited brought to the attention of the CBK inappropriate banking practices that warranted immediate remedial action in order to safeguard the interest of both depositors and creditors.
CBK and the board of directors of Imperial Bank Limited are working closely on a feasible resolution mechanism for Imperial Bank Limited (In Receivership). CBK assures members of the public that Kenya's banking sector remains safe and robust.