New, and ongoing, opportunities to apply for, including..
The African Media Initiative (AMI)
African Story Challenge
provides g
rants to support African business reporting and is
inviting applications from individual journalists and newsrooms with unique story ideas or projects on business and technology that can only be produced with substantial support.
The top twenty multimedia projects that show the best potential for adopting innovative storytelling techniques using data journalism tools, will be shortlisted for the final prize and will be awarded grants of up to $20,000 to produce them for broadcast and publication.
The All Africa Business Leaders Awards [AABLA] awards invite nominees
in four categories, business leader of the year, business woman of the year, entrepreneur of the year and the young business leader of the year who
through their vision, leadership and commitment make significant contributions, financial impact and/or a considerable differences through their assistance given to the work of voluntary organisations, communities, causes or society.
Deadline is 23 May.
Commonwealth Scholarships
The
Commonwealth Scholarship Commission has
scholarships
for candidates from developing African and South Asian Commonwealth countries to study for the part-time Masters degrees in International Human Rights Law from September 2014. Deadline is
23 April.
Nominations are now open for the 2014 Kenya Banking Awards by Think Business and categories include
best bank in East Africa, and awards for product innovation, mortgage finance, SME, product, agency banking, internet, mobile, customer satisfaction, asset finance, best recovery, fastest growing, CEO, lifetime achievement, among others.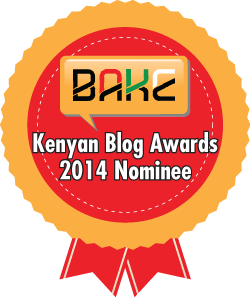 Vote for the short-listed Kenya Blog Award finalists for the year 2014. This blog is nominated under the b
est business blog
and there are other categories for best blogs in t
echnology, p
hotography, c
reative writing, f
ood, e
nvironmental / agricultural, f
ashion/beauty, p
olitics,
corporate blog, t
opical blog, sports, e
ntertainment/lifestyle, travel, health, county blog
, best new blog and
Kenyan Blog of the Year.
Kenya ICT Innovation Awards 2014
celebrate Kenyan companies and organizations that are using ICT in
new and interesting ways. Categories this year include a
griculture, BPO, e
ducation & training, e
nvironmental management, f
inancial services,
gender youth & vulnerable groups, h
ealthcare delivery, h
ousing & urbanization, m
anufacturing, s
ocial equity & poverty reduction,
tourism, w
ater & sanitation, w
holesale & retail trade and finally c
ounty government issues
. The deadline to
apply
is
March 31.
Pivot East The 2014 edition of
the most prestigious East African mobile start-up competition is back, and yhis years conference will be held on 24th – 25th June in Nairobi, Kenya.
Apply in 5 categories of m
obile finance, mobile enterprise, mobile entertainment, mobile society and mobile utility
by 11 April.
The Rockefeller Foundation Bellagio residency program
offers academics from
universities or think tank-based academics or scientists a serene setting conducive to focused, goal-oriented work, and the unparalleled opportunity to establish new connections with fellow residents from a stimulating array of disciplines and geographies
. Fiction and non-fiction writers should apply through a separate Arts & Literary Arts Residency competition, and
the Foundation does have a limited travel assistance program, based on income level of invited residents. Deadline is May 1.
The Royal Academy of Engineering
Africa Prize for Engineering Innovation aims
to reward entrepreneurship and innovation in Africa in
disciplines from mechanical, civil and computing to biomedical, oil and gas, mining and electronic engineering.
Every shortlisted entrant will receive six months of extensive mentoring, training and support in commercialising their innovation, as part of the Academy's commitment to international development. Thereafter, finalists will be invited to present their innovation and a winner will be selected to receive £25,000. The deadline for entries is 30 May.
TED
Fellowship
.
The TED Fellows program is looking for people who have "demonstrated remarkable accomplishment."
Normally, there are two admission cycles per year: one for TED and one for TEDGlobal with 20 Fellowships to each conference.
Deadline is April 18, 2014.
EDIT
Golden Baobab Prizes for Literature are
an annual Pan-African award series that recognize and celebrate excellence in stories targeting African children. Deadline is
June 29.
The Business Daily Top40Under40 Women series is now open for 2014. Download entry forms from the Business Daily website and submit nominations via email.
What other opportunities are out there? Share in the comments section