New, ongoing, and concluded opportunities.
Acumen Fund is accepting applications for the next class of the Regional Fellows Program in East Africa, in Pakistan, and now India. Deadline is 2 September 2013.
The Africa Awards for Entrepreneurship recognize and award exceptional entrepreneurial leaders who serve as role models to Africa's aspiring entrepreneurs and demonstrate business excellence, innovation, and profitability. This year there will be prizes for (a) lifetime achievement award,  transformational business, outstanding mature business, outstanding small and growing business, and one for an outstanding social entrepreneur – that will range from $50,000 to $100,000 each.  The Awards are supported by the Omidyar Network, and the deadline is July 18.
The African Business Awards competition is now open and there will be winners ins categories of African Business of the Year, Business Leader of the Year, Award for Good Corporate Governance, Award for Innovation and Outstanding Woman in Business. The deadline is August 5 and more details are here.
Barcamp Nairobi  is set for 24 August, 2013 and more details are here.
East African Breweries Foundation has university scholarships.
Enactus Kenya (formerly SIFE Kenya) stages the 2013 National Business and Entrepreneurship competition on  July 20, 2013, in Nairobi, and will choose a champion who will represent Kenya at the Enactus World Cup in Cancun Mexico.
Advertising, media and risk jobs at Equity Bank.
Heineken is seeking premium distributors in Kenya and entrepreneurs needs to have vehicles, sales person and Kshs 5 million ($60,000) in working capital to be eligible.
Highway Africa 2013 takes place at Rhodes University, South Africa in September and will have new media awards for innovative newsrooms, best African ICT Blog and (most) innovative use of technology for community engagement. Deadline is July 31.
Magadi Soda is seeking graduate engineer trainees and the deadline is 20 July 2013
The Mo Ibrahim Foundation and Global Integrity, who are embarking on a partnership to prepare the African Integrity Indicators (AII) 2013-2014, are seeking teams of journalists, and researchers experts across Africa to conduct original research and gather data that will feed into the Ibrahim Index of African Governance.
The Mo Ibrahim Foundation Leadership Fellowship Program which closed on July 16, will place winners to work at African Development Bank offices for 12 months.
Morland Writing Scholarships are grants of £18,000, paid monthly over the course of one year to winners selected who submit published works of between 2,000 and 7,000 words for evaluation. The Scholarship is intended for writers who want to write a full-length book of 80,000 words or more and the deadline for the first series is October 31.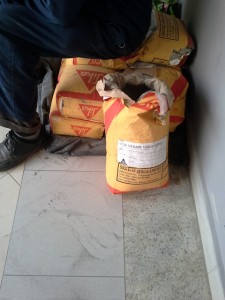 Poland is selling an Embassy property in Nairobi for $3.5 million. The deadline for bids is August 21, 2013.
Rhodes Scholarship Kenya applications are open until August 31.
RwandAir, hiring young and qualified Rwandans to be sent for Pilot training in Ethiopia. Deadline (was) July 15.
Top50at50: The Business Daily Africa newspaper is seeking to recognize the top fifty-year-old leaders in business to coincide with Kenya's 50th year of independence.
The University of Nairobi has received 15 scholarships from the Kenyan government that will be availed to Kenyans who want to pursue masters degrees in Nuclear Science – and the deadline for applications is July 31.
The University has also partnered with the National Oil Corporation to build capacity in petroleum research and development through a management trainee program.
 The USAID DIV seeks applicants with innovative ideas that address development challenges more efficiently and cost-effectively than the competition, and that have the potential to scale to reach millions of beneficiaries. Deadline is August 15.
The World Bank's InfoDev mAgri challenge aims to identify entrepreneurs developing innovative mobile agri apps in Africa, and provide them with additional resources to further commercialize their products. Deadline is August 15.
Zara: Fashion Stylists drawn from local media houses will battle on July 28.
Opportunities from Austria, Kofi Annan, Orange, Wellcome, and Georgetown University that were posted earlier are still open and here's a nice link to other useful opportunities for advancement.