The budget speech was read earlier this month and while the big news was about the tax authorities now targeting landlords (who have always been required to pay tax, but don't), there's also a draft Value Added Tax (VAT) bill that's expected to lead to some price increases including of
some food items.
Here's a recap of the
2012 Kenya Budget Highlights
(PDF) by financial firm Deloitte.
On to the index – comparing changes to March 2012, a year ago and three years ago.
Gotten Cheaper

Other food item:
Sugar: A 2 kg. Mumias Sugar pack which is Kshs. 237, down from Kshs. 245 in March . It was 190 a year ago and 175 three years ago.
About the Same
Foreign Exchange:
1 US$ equals Kshs. 84.25 compared to 83 in March. Many people expect the shilling will invariably drop again due to the current account deficit the country has. Last June, the dollar exchanged at 89 and three years ago it was at 78.
Communications: Cell phone rates are relatively unchanged with mobile operators just trying to get more usage from customers. This month Safaricom sent text messages encouraging more use of facebook, twitter, and Buni.com & imdb.com (where you can watch TV & movie clips ).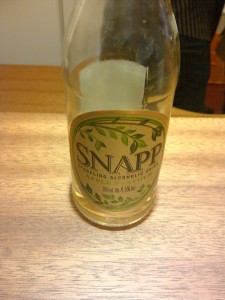 Beer/Entertainment:
A bottle of Tusker beer is Kshs 180 ($2.2) (at a local pub), unchanged from three months ago. There have been no price wars despite the link
new beer entrants
on the market, and one newspaper wrote last week that, in order to
get more tax from beer
, the government is going to adjust beer prices every three months.
Utilities:
Pre-paid electricity is about Kshs 2,500 per month which is unchanged from the last review.
LPG: Cooking gas supplies seem to have resumed stability for now, but at a price of about Kshs. 3,000 ($37)

More Expensive

Fuel:
Petrol prices in Nairobi are Kshs 117.6 per litre (~$6.25 per gallon) compared to 111.6 in March and 114.9 in June. Three years ago, the price was 40% cheaper at Kshs 72.5 per litre. Niti Bhan advises that it's important to also track the price of kerosene as that has a significant bearing on millions of households compared to petrol. Read her blog here and an interesting column that showed that cooking gas
LPG cooking gas is cheaper than kerosene
(but requires a large cash investment, which is out of reach for many)
Staple Food: A 2kg pack of (Unga) Maize flour, which is used to make Ugali that is eaten by a majority of Kenyans daily, costs Ks118, up from Kshs. 97 in March 2012. A year ago it was Kshs 130 and three years ago it was 92 per bag.