Comparing to last quarter and a year ago.

The shares market seems to have bottomed out and share prices have surprisingly, for an election year, began to go back up after a long downward period.
The Stable
Barclays ↑
Bralirwa (Rwanda) ↑
Britak ↑
Diamond Trust Bank ↑
East African Breweries (EABL) ↑
Kenya Airways ↓
Kenya Commercial Bank (KCB) ↑
Kenya Oil Company (Kenol) ↑
Safaricom ↑
Scangroup ↑
Stanbic (Uganda) ↓
Uchumi ↑
Review
The portfolio, excluding new shares, is up 12% since February 2012 while the Nairobi Shares Exchange main index is up 14% over the same period.
Best Performer: Uchumi (up 109% in 3 months), Britak (33%) Scangroup, EABL, KCB, Kenol (all +20%)
Worst Performer: Kenya Airways (down 20% in 3 months), Stanbic Uganda (due to exchange rate)
In: None
Out: None
Increase: Took up some, but not all of the Kenya Airways (KQ) rights
Decrease: none
Unexpected gains/losses: A buyout at Kenol of the majority shareholders was announced, but the future for minority shareholders is unclear with the (under-valued) shares now suspended from trading. More Kenol deal analysis by Coldtusker.
Events/Outlook:
Equity Bank's James Mwangi lamented that more foreigners and hedge funds now see the under-valued shares of the bank and are buying (now own 43% of the bank) more than local investors.
A fight between the directors of the Tuskys super market chain exposed the rapid growth of this unlisted company, whose turnover and profit of Kshs 20 billion was almost twice that of listed Uchumi, but whose profit of Kshs 245 million was about half of Uchumi's.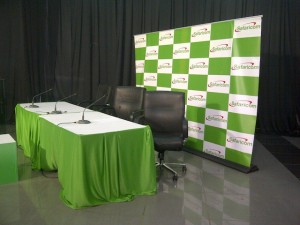 Safaricom's full year results after a tough year
With the high cost of bank funding (loan rates are still at +18%), Standard Chartered, East African Breweries and Total have all borrowed from their foreign parent companies for local investment and capital commitment.
Looking Forward to:
– Payment of the Barclays special dividend to go a long with final dividends from KCB, Scangroup and others. But it's hard to keep track of dividend payments and bonus issues since the Nairobi Stock Exchange stopped sharing their daily free price lists.
Cautiously investing in Government bonds. Got a CDS account with the Central Bank of Kenya for bond trading, but with so many doing it now (it takes three weeks to get an application approved), it's time may have passed.
Results of the Kenya Airways rights issue (May 30)
New listings from CIC Insurance, and Longhorn Publishers, but UAP have pushed back their back their plans till around 2013 and indecisive Family Bank has again postponed a listing decision.