The World Economic Forum on Africa takes places next month (9-11 May) in Addis Ababa, Ethiopia. 700 guests will get a chance to attend sessions along three themes of strengthening Africa leadership, accelerating investment in frontier markets and scaling innovation for shared opportunities and hear from speakers such as Donald Kaberuka, Kofi Annan, Gao Xiqing – President of the China Investment Corporation, and Doug McMillon – the CEO of Wal-Mart International.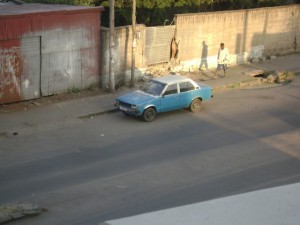 The last session in East African forum was in Dar es Salaam after it was reported that Kofi Annan had steered the event away from Nairobi and the next session will likely be back in South Africa followed by a West African venue afterwards.
Last week, a session was held in Nairobi to identify themes that should be discussed and those that were put forward by local business leaders included; the lack of basic technical skills in many countries, difficulty forming cross border partnerships, a need to assess the impact of NGO's on the continent, speaking the truth to governments (Ethiopia), drawing out better news reporting in Africa, and a need to move the forum beyond talk and towards tangible actions that transform Africa.