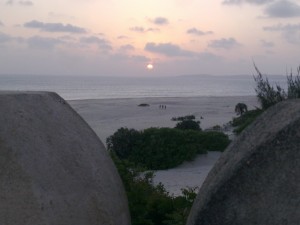 Designer Opportunities (From the local newspapers)
– Design a logo for the Kenya Salaries & Remuneration Commission. First prize is Kshs. 150,000 (~$1,830) and D/L is March 30.
– Architects & artists are invited to design a new Kenyan courthouse. First prize Kshs 500k ($6,097) and deadline is March 16.
– Help design new Kenya banknotes & coins, with themes of Kenya reborn/ Kenya prosperity. The deadline April 13.
Diageo Africa Business Reporting AwardsThe 2012 edition of the DABRA business journalism awards is now open. Categories this year include ICT, finance, infrastructure, agribusiness, tourism, newcomer, media journalist and other awards, with March 23 as the deadline for entries.
Hewani: Get your mobile apps published for free at Hewani.co.ke – including all android, nokia, WAP, Web & USSD versions (via @johnwaibochi)
Hitachi Foundation: Did you start your business before the age of 30? Is it 1-5 years old, and are you interested in lifting people out of poverty? If so, you're eligible to apply for $40,000 from the Foundation's Yoshiyama Young Entrepreneurs Program by March 30. (via The Unreasonable Institute)
TED: Worldwide auditions for speakers take place in 14 cities including Nairobi and anyone can apply as long as they have not spoken at a TED conference before. Inventors, teachers, artists, performers, change agents, story tellers and others are all invited to apply – details are here, and the Nairobi deadline is March 17.
Tullow scholarship: In partnership with the British Council Tullow invites applications for post-graduate training in oil & gas – drilling & well management, reservoir evaluation & management, energy studies with specialization in oil & gas, environmental science, oil & gas law. Details are here and the deadline is April 6.
Edit: Advance Africa is a useful resource of funding with a constantly updated list of scholarships & fellowships for African students.
Carnegie Mellon Rwanda: The Carnegie Mellon University's college of engineering will have a Rwanda campus and from August 2012, they will offer a Master of Science in Information Technology. There are 50% scholarships offered to East African citizens who apply by the April 21 deadline.
The East Africa Association of Grantmakers has organized the East African Philanthropy Awards. Categories include family, faith, corporate, youth, reporting, and individual awards and the deadline to submit nominations is April 13.
Kenya Blog Awards: The Bloggers Association of Kenya (BAKE) announces BAKE Blog Awards with 14 categories including technology photography, creative writing, business, food, agriculture, sports, fashion, corporate, new blog, Tweep (best individual and corporate on twitter) and even politics! Entries are open till March 29 for entries to be submitted.
The 2012 Kenya ICT Board Connected Kenya awards have just been announced; they are thirteen categories, and the deadline for entries is 26 March.