Last year was a very busy one, but which meant there were fewer blog posts. However, there was more collaboration and guest posting, as well as more travel tales, but with limits in what to write. While there were many more events to attend (sometimes two a day), there was some difficulty in finding what to write that was not better expressed on in short posts on twitter.
Fortunately, life as a consumer of goods, services, and information was an data source of posts – and here are the most read posts (published in 2011), some of which had links to others in the top 25.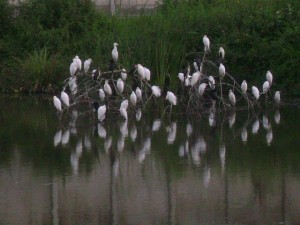 1. Mututho a.k.a. the new Alcohol Law in Kenya was the most read post of the year.
2.Kenya bank rankings was a list of the top Kenyan banks for 2010.
3. Farewell Mars Group was written when this Kenya anti-corruption watchdog group suddenly shut down it's website (but it's now back online).
4. Prepaid Electricity meters were rolled out by the Kenya Power & Lighting Company and many people who were in the dark searched online for information about the new system.
5. A post about Overlappers and bad driving was the most popular motoring post.
6. Pepsi in Kenya was about their quiet re-entry to this market. Somewhat related was a link to my guest post about KFC in Kenya (No. 24) that was published in the UpNairobi magazine.
7. Banks introduced a new cheque design & clearance system. But did it flop? (No. 23)
8. Guide to Accra by @Coldtusker was the top in the series of African capital travel series write-ups.
9. Another of the travel series was the Guide to Addis Ababa by @Kahenya which proved very useful as it gave me a last minute reminder not to fly to Ethiopia without a yellow fever certificate. Other popular travel tales were from the Hague (No. 19), Gaborone Botswana (No. 22) by @MarvinTumbo and Asmara in rarely visited Eritrea (No. 25).
10. More driving tales rounded up the top ten – this one focused on Thika Road as did another a guest post wondering how Kenyans will maintain Thika Road (No. 13) when the Chinese contractors leave.
11. Unplanned Infrastructure in Nairobi was the most popular real estate one, along with other posts on sector developments (No. 14), Tatu City (No. 20), and other Golf Resorts (No. 21)