The award ceremony for the Awards took place in Nairobi on December 8. Sponsored by Legatum and Omidyar, this is the fifth year, and they received 3,300 entries from around Africa. Kenya has had numerous winners (AAR, Bio Deal, Colour Creations, Craft Silicon, Virtual City) , so it was not surprising that of the ten finalists, only one was Kenyan outsider (in financial services). Also it was nice to see and read about small and growing companies from other African countries that are not necessarily in the technology space
Criteria for eligibility consideration was the companies had to have a turnover of $1 – 15 million, a profitable track record of 2 years, at least 10 employees, not be subsidiaries of other companies, among other rules.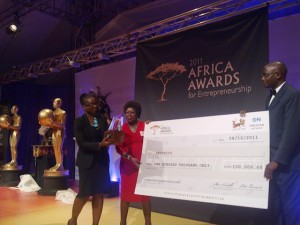 The overall prize of $100,000 went to Securico a woman founded security company that has thrived (edit) in inflation wracked Zimbabwe. It is an ISO certified company, with a turnover of $13 million and engage in diverse fields of security a workforce of 3,400 employees
There were six winners of $50,000:
– Chocolate City group which has a record company
– Expand Technology makers of smart card solutions from Mauritius. Their Kenya projects include Kenol cards and KWS Smart cards
– Pepperoni Foods from Nigeria
– SoleRebels from Ethiopia makes shoes, and are now available through Amazon.com
– Unique Solutions of Gambia which has grown from a cyber café to an ISP with reach in rural Gambia
– Victoria Seeds which grows seeds and has developed and trained a network of farmers in Uganda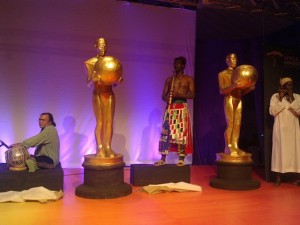 Other finalists were:
– Cellular Systems of Senegal
– First Atlantic semiconductors from Nigeria
– Investeq Capital Kenya
The Africa Awards website has more info on the finalists.