Comparing changes in the three months ago since December 2010 and just for memories sake, inflation last year and two years ago in March 2009.
2011 has been an interesting year, with Middle East & north Africa instability, rain shortfall expected, noisy politicking in the country, but still banks have been posting record profits, IPO's are over-subscribed, and companies continue with regional expansion plans to conquer Eastern and Central Africa.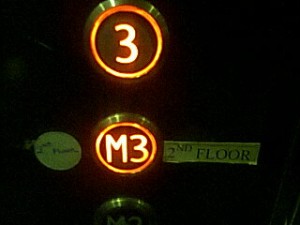 changes in the last three months
Gotten cheaper
Communications: While the cost of calling has stabilized at ~Kshs 3 ($0.036 per minute) it remains to be seen if this is sustainable for all the mobile companies in the long run. Quality is suffering with issues like erratic internet service, busy lies, undelivered SMS, m-pesa downtime etc.
Airtel continues to outsource, Yu chugs along with low price and no flash, Orange launch new unique products (iko pesa with Equity bank) but does not push it through with coherent marketing muscle, as does Airtel. Market leader Safaricom has lost a little market share, and has the additional weight of being the only listed mobile operator with few happy shareholders and friend & foe are either studying or chipping away at its M-pesa whose spectacular success has not been replicated by the company (Vodafone) or in any other country.
SMS costs have come down from Kshs 3 to Kshs 1 finally, and the area of interest is mobile data in urban area where mobiles are taking up ground that few ISP's have been able to cover. For comparison, for Kshs 250 ($3) you get 80MB on Safaricom, 200MB on Orange and 300MB on Airtel.
Unchanged
Utilities: At Kshs 1,750 ($21), last month's electricity bill from KPLC is almost the same as 1,800 three months ago, and two years ago, respectively, while it was 1700 in March 2010. This is however expected to go up later this year, with rain shortfalls projected and the country mainly dependent on hydro electric power generation.
Other food item: 2 Kg Mumias Sugar is Kshs 195, unchanged over the last year, but which was at 165 two years ago. However bread and milk are up in urban areas.
More Expensive
Staple Food: Maize flour which is used to make Ugali that is eaten by a majority of Kenyans daily. A 2 kg. Unga pack at Uchumi today costs Kshs. 80 – and while this is 23% higher than Kshs 65 three months ago, many have forgotten that a year ago it was 84 and two years ago Unga cost 96 shillings!
Fuel: A litre of petrol is currently Kshs 98.8 [~$5.40] (up 15%) compared to 84.9 last March and two years ago it was Kshs 75 shillings per liter. It's been three months now since price control regime was introduced and petrol has crept up from 94 to 95.8 and now 98, with a return to the above 100 mark expected in the next review, but by which time the formula may be discarded. Meanwhile, Kenol and the Energy Ministry have toned down their war of words, but National Oil Corporation of Kenya cannot escape the news with questions of its capacity to undertake increased petrol responsibilities that the Government keeps allocating to them.
Foreign Exchange: The US dollar trading at Kshs 83.0, and news reports that this is a 17 year low for the Kenya shilling (CBK site goes back about seven years and show a range of 61 to 83). This compares to December when it was Kshs 80.5 and a year ago at 76.6, but two years ago it was at Kshs 80.07.
Entertainment: Tusker beer is Kshs 170 ($2) at the local pub – up from last year's 150. The Mutuho Law is likely to blame for putting a damper on bar profitability, by setting drinking hours from 5 to 11 PM on weekdays and (starting at 2PM on weekends) and there are creative ways around this as observed by more sales of alcohol at supermarkets who can sell it from 10AM
Rent: Is up 25% from this year, after the last increase which was two years ago of 40%, however the landlord has not made any investment in the property or changed the service to justify these, but has probably done that elsewhere.