December is traditionally a slow investment month in Kenya, but not so this year with so many investment offers from a variety of sectors
Recap
– Bralirwa IPO is ongoing for Rwanda's largest beer company. Nairobi stockbrokers who are facilitating the cross-border deal include Dyer & Blair, Faida, African Alliance and CFC Stanbic
– Deacons set out to raise Kshs 800 million ($10 million) in November. They extended the deadline to early December, and came up slightly short at Kshs 700 million which is still commendable for a low marketed company in a competitive industry with no immediate listing plans
– I&M Bank had a private placement to raise about 2.4 billion ($30 million) and is said to be past the mark
– The Kenya Power & Lighting Company – KPLC Rights issue set out to raise almost Kshs 10 billion ($125 million) in a combination share split, tights issue, government shareholding restructuring. It runs till December 22, but for new shareholders deadline is December 15 and is 50% underwritten with Centum and Equity bank.
– A second tranche of the Kshs 12 billion Safaricom bond program which aimed to raise Kshs 4.5 billion ($56 million) closed yesterday, and announcement is to be done today – (PDF)
– Airline Investors – away from retail investors we have the rarefied world of institutional investors and buccaneers in the aviation space in Africa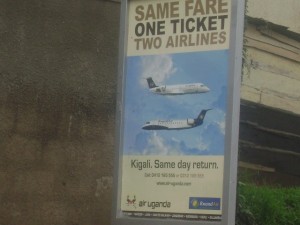 – (Via Flight Africa Blog) Jetlink expanding flights to (Asmara) Eritrea while Fly540 is to soon launch operations in Angola and Ghana
– Kenya Airways resumes flights to (Rome) Italy on December 16 which is its fourth European destination
– Recently, Rwanda Air launched flights from Rwanda to Dubai via Mombasa.
– Yemenia resuming flights to Kenya.
– East African, (who may or may not be in business) are promoting flights from Nairobi to (Hargeisa) Somaliland for $620
– And helicopter leasing is getting popular in Kenya, even at rates of $2,000 per hour.