Tonight CFC Stanbic Financial Services launched online share trading which they say is the first online share trading platform in the country. The actual ceremony was conducted by Information Permanent Secretary Bitange Ndemo (a Mumias shareholder through CSFS) who noted that while Diaspora Kenyans remitted $2 billion per year, they hand no true seamless mechanism to buy shares – until now.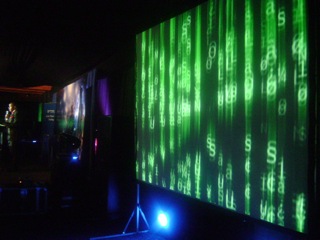 It's a light-weight system accessible to CSFS customers to make trade orders – buy, sell, cancel, monitor volumes, settlements, & trade live at the Nairobi Stock Exchange in real time as well as get statements & portfolio valuations.
Disclaimer: I've been a long-term investor through CSFS primarily through e-mailing trades, and this has been quite satisfactory. Enabling online share trading is a service which several brokers have promoted, but delivery has been spotty. The CSFS system is available even on Smartphones,and while SMS and mobile money are not highlighted, these will be features to push for and the service is one to try out and see.