On Monday June 28 at the iHub in Nairobi there will be a talk on venture capital, in continuation of a series of events that bring together local financiers and entrepreneurs.
In preparation for that, we had a chat with Eline Blaauboer of TBL Mirror Fund which is a Dutch venture capital fund that has made four investments in Kenya and are also branching around East Africa.
The Fund invests a minimum of EUR 100,000(~Kshs 10 million) taking minority stakes in companies that show fast growth and the potential to be market leaders. They look for well-managed ambitious and visionary SME's and TBL invests in all sectors particularly where the partners have extensive industry knowledge, as a VC focused on a specific sector is not sustainable here yet. It's interesting to note that, while it is said in local banking that women are not ambitious enough to dream big and attract large funding, ½ of their investee are women-led companies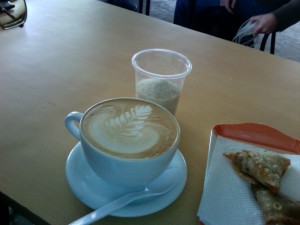 Related
– TBN are hiring both an investment manager and an investment analyst.
– On Monday June 28 at the iHub in Nairobi there will be a VC 101 event with a talk on venture capital given by Vincent Kouwenhoven of the EVA Fund
– Recap of recent VC activity in the region by Ratio-Magazine.