Tracking changes from three months ago Mar' 10 and one year ago – Jun' 09
The World Cup is on going in South Africa and helpful guides for price comparison have been provided for comparison. Also the Kenya budget speech for 2010-2011 was read by Uhuru Kenyatta the Finance Minister and has been trumpeted as a trillion shilling budget despite a deficit of resources.
In reaction to some changes noted here, Kenya's Parliament on June passed a price control bill that seeks to regulate the retail price of among other things – maize flour, sugar, rice, wheat flour, kerosene, diesel, petrol, and cooking fat.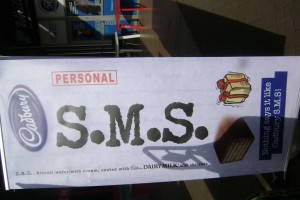 Gotten Cheaper
Staple Food: Maize flour, which is used to make Ugali that is eaten by a majority of Kenyans daily. A 2 kg. Unga pack at Uchumi today costs Kshs. 71, which is 15% cheaper than Kshs 84 in March and 92 a year ago [a 2.5kg pack in South Africa is ~kshs. 111]
About the same
Communications: priceshave remained about the same despite it being an eventful few weeks;
– Safaricom had another exemplary year of profits and performance – returning a turnover of $1.05 billion (Kshs 84 billion) and will pay their shareholders dividend of $100 million (Kshs 8 billion). They are the exception in the sector where their rivals loss making – Zain (Africa) was acquired by Bharti Airtel and will undergo its fourth brand change in eight years, while Orange averted a messy divorce with the Kenya Government by way of a sweetheart deal that may shake up the sector. They and newcomer Yu will all benefit from a government decision to lower the cost of a 3G communications license from $25 million to $10 million.
– Communications costs remain about the same for voice and SMS (who can keep up with Yu and Zain's promotions) and the big push has been in the area of data. Safaricom latest push is for 10MB for 8 shillings ($0.10) and continues a recent trend that pushes down the cost of data with cheaper phones (Nokia E63 is now 15,000 (about $187 down) from 23,500 a year ago) and hardware, financing (Loans for laptops).
– Unfortunately Safaricom has rubbed some local developers the wrong way entering into a Mxit partnership and again with an innovation forum that has caused some controversy.
Utilities – Electricity: Latest bill is Kshs 1450 ($18) which is down from 1,700 (~$22) in March and about the same as 1,550 a year ago. Heavy rains at the end of the last quarter have seen Kenya dams fill and a power generation shift from diesel back to hydro – the Government says this will result in reduced power bills at the end of the year, but the rains have slackened of late. In the bill, consumption is kshs 500 with a fuel levy cost of 400, while a year ago consumption was also 600 with fuel levy cost of 500
Other food item: Sugar (2 kg. Mumias pack) is at 200, and no change in the last few month. COMESA liberalization is set to happen in 2011, and is expected to expose the market to unrestricted imports from the region, bring down the retail price of sugar in urban areas, but leaving sugar farmers from western Kenya with high input costs at a disadvantage. The middlemen men still run this sector and around the period of Uhuru's budget speech was being read, there was no sugar (from any company) on the shelves at Uchumi. [2.5kg in SA is Kshs 191].
More Expensive
Beer/Entertainment: A bottle of Tusker beer (at local pub) is Kshs. 160 ($2) most up from 150 in March at most places I know and 130 from a year ago. There was an immediate price hike effected by dominant brewer East African Breweries (EABL) when the Minister read his speech in early June; however some bar owners complain that this should have computed at 5 shillings per bottle (beer retails in ½ litre), but EABL passed on an additional 5 shilling increase to customers under cover of the tax hike. The price of coca cola has also gone up as the excise tax on carbonated soft drinks, wines and spirits was also pushed up 8%.
Fuel: A Litre of petrol fuel (at local petrol station) is now Kshs 90.9 per litre (~$5.1 per gallon) , 7% up compared to Kshs 84.9 in March and 25% higher than it was (72.5) in June 2009.
Foreign Exchange: 1 US$ equals Kshs 80.6 compared to Kshs. 76.6 in March and 77.94 a year ago as the Kenya government has indicated that it will not (can it afford to) intervene to support the shillings from sliding.