The 11th edition of the Kenya homes expo was held at KICC last week. Here's recap of that and other real estate on-goings
EXPO: Seemed smaller than the expo last time at the expo, with not as many properties, and more interior stuff like tiles, security, solar vendors. some notable developments included:
– Chinese built Jacaranda Gardens [2br for 5.7m, 3br for 6.6m and 4br apts off kiambu road & northern bypass], – – Nairobi Game Park Apartments [3br apts for 10.95m – located south of the northern bypass below GP Karting/Carnivore (is that in the park?)] by Homesearch (info@homesearch.co.ke)
– Tamarind Meadows (mlolongo) [3br from 6 to 8m] by Tamarind Properties
Family city estate kiambu 4br town houses for 1.5 – 2m
– Edenville (kiambu road) [3 br villa for 10.5m, 4br villas for 12.5 – 14.5m]
by Hass Consult
– Bellevue apartments [2br for 7.8m, 3br for 8.5m] by Villa Care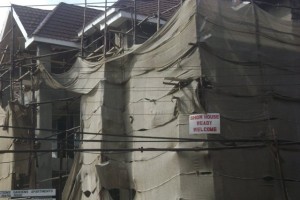 Not at the expo were new developments in the sector including:
– New golf estates at Vipingo Ridge and Green Park.
And listed in the Kenya Gazette are new real estate developments planned including
– A gated community in Nairobi's Eastleigh with 569 luxurious 3-br apts with common Masjid, Madrasa, and recreational area
– River Park Estate (Mavoko) which will have 318 4-br maissonettes, and 51 3-br bungalows
– Another one at Mlolongo Weigh Bridge with 96 3-br units with servant quarters.
Financiers: at the Expo were the usual banks present including:
– Housing finance had their Makao Homes for anyone with land looking to build a home. It has construction finance, approved building plans, structural drawings, BQ's, loans up to 20 years for individuals, 10 years for companies. Interesting pointer is that closing costs are 5% to 9% of home value, something no matter which bank one borrows from, and one which many buyers are not prepared to pay. Loans can also be accessed by investment groups, for plot purchase and construction.
– CFC Stanbic have equity release loans of 90% of home value
– Barclays loans start at 13% up to 20 years and 90% of home cost. They also have equity release of up to 70% on charged property and 50% on unencumbered property, and buy mortgages finance by other banks.
– Savings & Loan (KCB) has mortgages up to 25 years for individuals, and 10 years for companies and investors – and rates are 15%
– New to the mortgage sector is Consolidated Bank with mortgage loans (14.5%, 15 years) and commercial construction loans (15%, for 2 to 10 years)
– Absent were National Bank who started mortgage finance just few weeks ago and Equity Bank.
Mortgage Shake-Up: Equity Bank has muscled in at Housing Finance and shaken up the board, now led by a new Chairman more amenable to Equity's vision of having low cost mortgages across Kenya. More here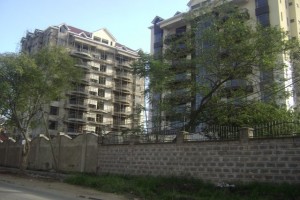 Kenya Property Bubble
Blogger Pesa Tu had a posts on if the Kenya's property bubble has burst with signs like
-Property sellers not providing indicative prices
-Compression of rental yields
-Rise in furnished apartments
Read more on the post here
Also just released is the latest quarterly report on the real estate market by Hass Consultants which while showed that real estate was sluggish n the first quarter of 2010. Hass also has a nice summary of the investment potential of different Nairobi neighbourhood