Like at the end of august when they started providing their interim unaudited results Kenya's stockbrokers and investment banks have continued with this now, and thanks to the CMA/regulator they have largely gone ahead and published their full year audited accounts for 2009 by the March 31 deadline.
Investments Banks: Best were Kestrel Capital (income of 148m and profit of 24m), Standard IB (income 121m, profit 40m) and Afrika IB (income 40m, profit 20m). Shock was CFC Stanbic Financial Services (CSFS) with a basket of income form brokerage, advisory, fund management and interest totaling 137m but still lost 108m after paying salaries of 123m highest in the industry. The same was seen at Renaissance (Income of 113m, lost -147m after paying 106m salaries) Equity IB looks like a mi-step for Equity Bank (high profile staff hires have since departed) and it had virtually no income (6.7m unrealized investments), and lost -57m in 2009. The disclosure separating client cash from bank cash are illuminating, and one can see that IB's all have high debtors and creditors, resulting in some like Dyer & Blair carrying overdraft positions and the 44m paid in financial costs contributed to the -88m loss. Best off directors are Kestrel, Renaissance, Genesis and overall of the 19, ½ lost money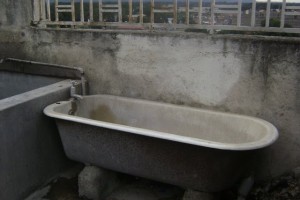 Stockbrokers Best was Genghis with income of 31 million and broke even with a ½ million profit while, Reliance, and newcomers NIC Capital, Kingdom and ABC Capital all lost money. Ngenye Kariuki did not file as it was placed under statutory management. Most of the five remaining stockbrokers have 251 million in intangible assets to prop up their balance sheets (which range from about 300 to 450 million) and significant amounts of receivables.
Fund managers: best was Stanbic Investments with income of 398m and profit of 124m, and then Genesis with income of 126m and profit of 31m then Co-Op Trust with profit of 19m. Other higher income earners, but who lost cash in the year included AIG income of 192m (lost -46m), British American Asset Managers 122m (-38m), Old Mutual Investment Group 168m (-5m) and Old Mutual Assets Managers 150m (-35m). Overall of the 14 asset managers, 50% were profitable including Aureos, Co-Op Trust, ICEA Asset Managers, Investeq while Stanchart and Zimele just about broke even. Unit Trusts Old Mutual Investment Group 7.6 billion (5 funds), BAAM funds manger about 5.7 billion (5 funds) , African Alliance (IB) 1.4 billion (5 funds), ICEA 782 million (3 funds, Stanchart 303m (2 funds), and Zimele 390m (2 funds), Dyer & Blair IB 50m (2 funds), Standard IB 11m (3 funds) Fund managers recently formed their own fund managers association lobby group separating themselves from KASIB for stockbrokers and investment banks.
Investment advisors: only one left is Tsavo after Dry has converted into an investment bank and Jani have withdrawn their license. Tsavo had commission income of 13m and a profit of 6m
Conclusion: The pictures has not been pretty, but this painful period of disclosures will hopefully lead to an improvement of their governance and management to stop the pattern of having one stockbroker collapsing every year by highlighting issues of high receivables and payables, insider borrowing, directors pay etc.
With the improved activity at the stock market in 2010, the pattern should be better than what they reported. This is a good time for IPO's and for companies to raise funds 2010-2011 for reasons known elsewhere and this will benefit the stockbrokers who will perhaps have a better 2010 than 2009.